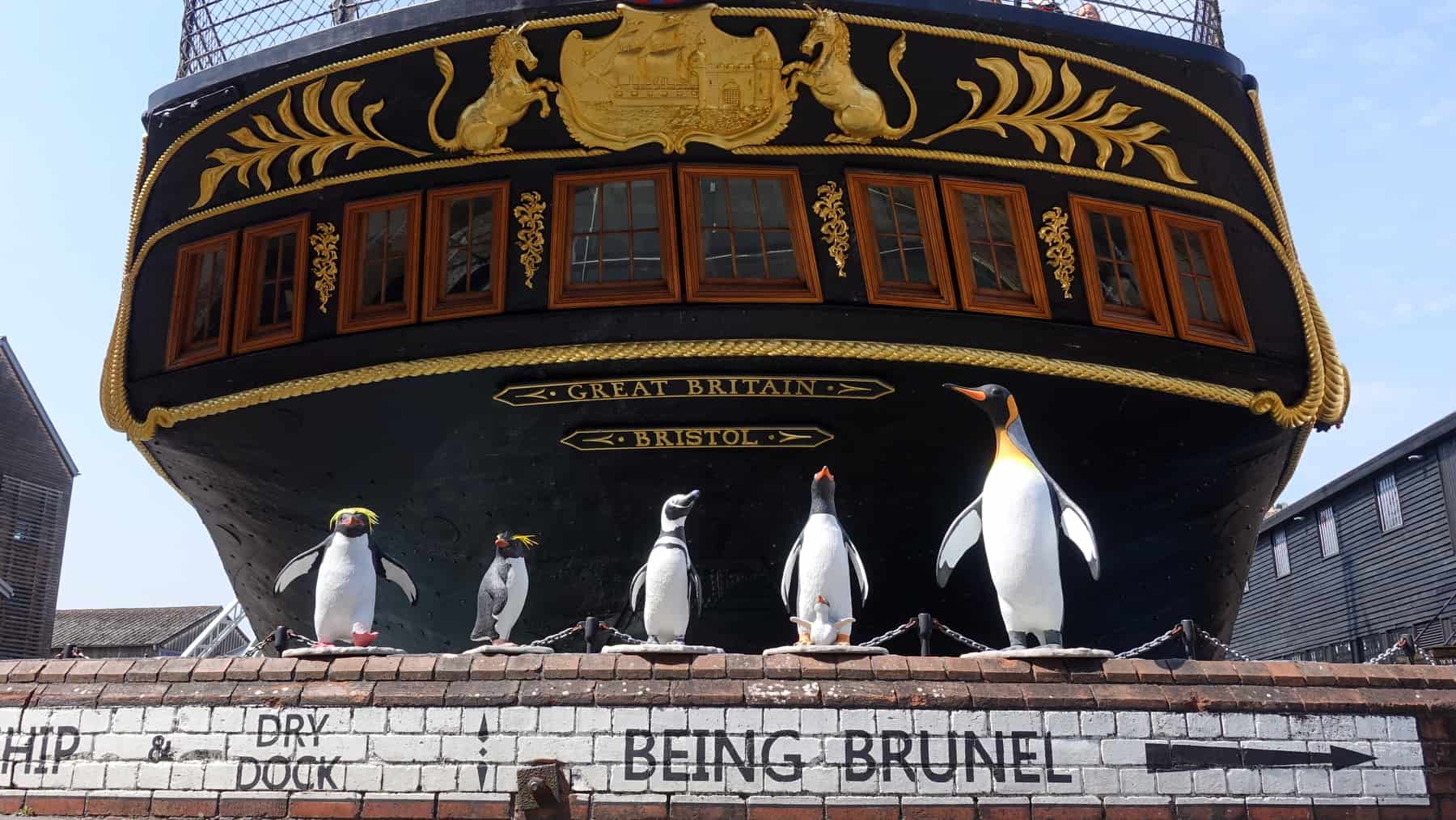 Falkland Islands and Penguins Late
PLEASE NOTE THIS EVENT HAS BEEN CANCELLED.
All at the SS Great Britain Trust and Falkland Islands Government are deeply saddened at the passing of Her Majesty Queen Elizabeth II.
In light of this, and the period of National Mourning, we have decided that the evening event will not go ahead on Thursday 15 September as originally planned.
In partnership with the Falkland Islands Government
Book to visit the SS Great Britain after hours to experience a flavour of the Falkland Islands and the five breeds of one million penguins that live there.
This family-friendly event is a great opportunity to explore the ship without the crowds, when there will also be a pop-up bar and live music in the dockyard.
Step inside the dockside theatre for a virtual experience of a scene in the Falkland Islands, taking in the sights and sounds of the islands' unique wildlife and captivating landscapes. Visit the Brunel Institute to discover the SS Great Britain's connections with the Falkland Islands. Watch a new short film, created as part of the anniversary programme commemorating the 40th anniversary of the liberation of the Falkland Islands. Sample Falkland Islands Gin. And meet Falkland Islanders to hear about contemporary life in the remote archipelago in the South Atlantic Ocean.

USEFUL INFORMATION