JIM MCKENNA
(Chair)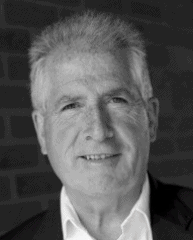 Jim was appointed to the Board in June 2017.
He has a background in technology and services, working with a number of early-stage technology companies as both an investor and mentor. In his executive career, Jim was the Chief Operating Officer at Logica PLC having previously worked for GEC-Marconi and the Plessey Company PLC.
Jim is currently Chairman of the Liverpool School of Tropical Medicine and the Senior Independent Director at Wessex Water. He is also a Vice President of Catch22, a social business he helped to create in 2008.
Previously Chairman of Parsons Brinkerhoff ( Europe) and Chairman of Azzurri Communications , Jim also chaired the Senate at the University of East London and was a member of the Governments Senior Salaries Review Board.
KERRY LOCK
(Hon. Treasurer)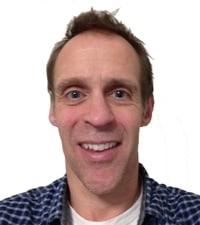 Kerry is the Finance Director of Aardman (Wallace & Gromit, Shaun the Sheep, Chicken Run), a role he has held since 2003, after joining the company in 1996. A qualified accountant, prior to Aardman, he held a variety of financial roles in the retail, engineering, construction, software and insurance industries. He has sat on a number of creative industry charity boards as a Non-Executive Director or Trustee over the last ten years, and is also a Director of the UK Screen Alliance.
Kerry is married with three children and enjoys the cinema, travel, languages and cricket, and is a playing member of the MCC.
"As a born and bred Bristolian, I was honoured to become involved with such a significant landmark destination. Having taken the SS Great Britain and Brunel a little for granted while living here, I am beginning to understand the huge amount of work and activity that the staff and volunteers put in to make the experience what it is – which is spectacular and constantly improving."
JAMES WHISTLER BERRESFORD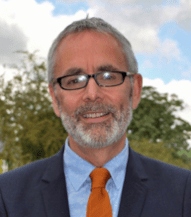 James was educated at Huddersfield University where he gained an Honours degree in Humanities, majoring in drama, and at the City of London University. His early career started in arts administration and theatre management before moving to countryside recreation.
He went on to become Nottinghamshire County Council's first ever Tourism Officer and subsequently became Assistant Director of Leisure, responsible for the management of various tourist attractions including Sherwood Forest and Rufford Abbey.
He was appointed to the Heart of England Tourist Board as Regional Director in the East Midlands before joining the Northwest Development Agency as Regional Business Manager for Tourism. He was subsequently appointed a Director of the Agency with oversight for Tourism and was instrumental in Liverpool's successful Capital of Culture programme.
In 2009 James became the Chief Executive of Visit England, the official tourism body for England. During his tenure he was responsible for formulating the first ever national tourism strategy for England and initiated a wide range of high profile public/private sector initiatives. Since moving on from VisitEngland, James has taken up a number of non-executive roles within the sector as well as advising on a variety of tourism related projects. He is Chairman of the Isles of Scilly Tourism Partnership, a Director of the Derbyshire leisure firm, Pinelog Ltd and is the Chairman of the Buxton Crescent and Thermal Spa Heritage Trust Ltd.
James is married with one son. He lives in the Peak District where he likes to make the most of his love of the countryside. He is a member of the advisory board for the Liverpool Institute of Performing Arts (LIPA). James has an Honorary Doctorate in Business from Chester University and was recently made an Honorary Doctor of the University of Derby.
SAM MULLINS OBE, BA (OXON), AMA, FMA, FSA, FRSA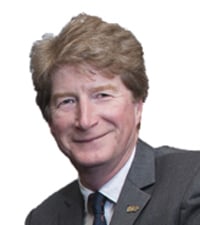 Sam was appointed to the Board in June 2015.
Surrounded by the past as a boy, Sam was always going to be a historian. His mother's family, originally from Bristol, ran Hodges & Son, Exeter engineers, while his father was a Salisbury antique dealer of great judgment and business acumen. Working in museums since the late 1970s in Shropshire, Leicestershire, St.Albans and now London, Sam's career has been founded on an instinct to share his own fascination with the narratives and material from the past with Brunel's SS Great Britain's visitors and users.
Of the SS Great Britain he says:
"As a historian who has worked in museums since the late 1970s, the opportunity to contribute to the extraordinary story of Brunel and especially his iconic SS Great Britain, is a singular honour. I well remember my uncle's photographs of the ship when it returned to Bristol in 1970. I'm intrigued by the opportunity to literally get inside Brunel's head provided by the next phase of the ship's development. I will bring my own experience of engaging people in transport and social history, and sustaining a highly successful charging museum in central London, to the work of the trustees".
PEACHES GOLDING OBE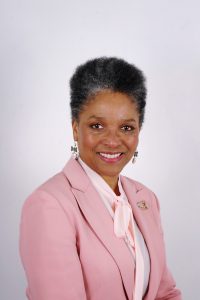 As His Majesty's Lord-Lieutenant, Peaches Golding OBE is His Majesty The King's personal representative for the County and City of Bristol. Her main duties are to support The King and Royal Family in all that they do, and to connect the Palaces to the City.
Peaches was appointed to the Board in July 2019.
Peaches is the independent chair of the Bristol Water Customer Challenge Panel, non-executive consultant of Moon Executive Search, a Trustee of the SS Great Britain and a Trustee of the Bristol Zoological Society. She was England's first black female High Sheriff in over a thousand years serving the County and City of Bristol. She led on regional and national campaigns regarding corporate responsibility for Business in the Community (one of The Prince's Charities) from 1994 to 2011.
Peaches' previous board experience spans the health, media and education sectors. She was awarded the OBE in 2009 for services to minority ethnic people in the South West, an honorary MBA by the University of the West of England (UWE) in 2010, an honorary Doctorate of the University by UWE in 2017, and a Doctor of Laws honoris causa by the University of Bristol in 2018.
She graduated from the University of North Carolina, Chapel Hill, USA with a Biology degree. She is has an adult son, Charles.
KELVIN BLAKE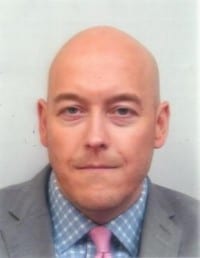 Kelvin Blake is an experienced non-executive director and board level leader. Up until very recently (June 2018), he led some of the largest and most complex programmes for BT and their customers, as well as sitting as a board member on BT's South West regional board. He has experience in the NHS, having spent six years on the board of United Hospitals Bristol NHS Foundation Trust. Kelvin is also currently a non-executive director of North Bristol NHS Trust, BrisDoc and of the Bristol Chamber of Commerce & Initiative (BCCI). He is also a charity trustee of WECIL and Second Step.
Kelvin joined the board of the SS Great Britain Trust in November 2019, and had this to say:
"I have always been fascinated and inspired by new technologies and how they can bring about such massive social and economic changes to individuals lives. This is equally true in today's world – with the development of processing power, social media and electric-powered devices – as it is to yesterday's, as with the invention of new bridges and ships. The question of how we can harness lessons from the engineering of the past to inspire future generations is why I am excited to join the board of the SS Great Britain Trust."
GENE JOYNER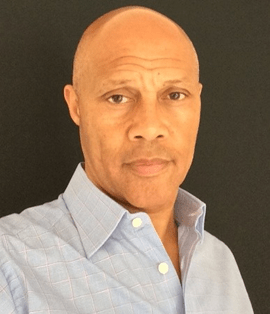 As Managing Director Gene Joyner has led a number of food related businesses, and is now MD of ethical retailer Better Food. Gene has nearly 30 years of experience working at board level in both executive and non-executive roles. He has held NED roles in the housing and education sectors, and has also held various trustee positions including; a local Youth Work Trust, Chairing the St Pauls Carnival, and a mentoring role within REACH. Gene is also a licenced Reader in the Anglican Church, a qualified badminton coach and in addition to holding European and National Badminton (Masters) titles, he is Chair and co-founder of Chew Valley Junior Badminton Club, and Chair of Bristol Badminton Club. He has a number of management qualifications including an MBA from the University of the West of England (UWE).
He has three sons; each of whom has a degree at Masters level in the sciences. "I am a great believer that education can be a strong driver of social mobility, research suggests a correlation between lower average science, maths and reading scores and social inequality. I have always been interested in broadening the horizons of those with relatively limited prospects and am aware of the immense value of finding ways to connect, inspire and realise the potential of all our young people. I am proud to be joining the SS Great Britain Trust, not least because I am convinced that it is uniquely placed to help enable and inspire today's youth."
CAROLINE DUCKWORTH
Caroline Duckworth DL became Treasurer (de facto Chief Executive) of The Society of Merchant Venturers (SMV) in November 2015. SMV is a social purpose, membership organisation whose objectives are to improve social inclusion across Greater Bristol, and to help resolve the structural, social, and economic inequalities in the region. Our areas of focus are Education, Care for Older People, Social Enterprise, stewardship of the Downs and Charitable grant making
Caroline had spent the previous 18 years working in the Charitable Sector, most recently as CEO of Quartet Community Foundation and prior to that as Managing Director of Common Purpose UK. Caroline started her career, following a degree at Aberdeen University, by joining Habitat as a graduate management trainee. Caroline also held retail operational management roles with Lewis's Ltd and Maples Stores Plc. Caroline is a Deputy Lieutenant for Gloucestershire, and in her personal capacity a Governor of Wycliffe College, a Trustee of the J&M Britton Trust, Trustee of the Mrs GB Trust and a Trustee of the Soldiers of Gloucestershire Museum. She is married to Jonathan and together they have two adult children.
Matthew Jones
(Chair-Elect)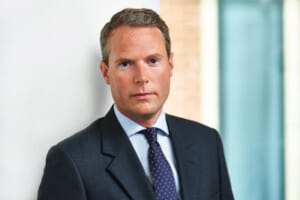 With a wealth of non-executive board experience as well as key leadership positions, Matthew brings extensive expertise to the SS Great Britain Trust.
Over a 30-year career Matthew has played pivotal roles within the global pharmaceutical sector, including as founder member of a renowned UK biotech company. His background includes guiding early and mid-stage founder technology companies as both an investor and mentor. He has overseen complex transformational programmes, also serving as a board observer for several growth-focused healthcare-related spin-out companies. Matthew maintains close relationships with Private Equity and is a special advisor at Vitruvian Partners.
Beyond his professional accomplishments, Matthew is deeply committed to charitable causes and serves as a Magistrate. He has made significant contributions to developing sports opportunities for young people, focusing on principles, values, and ethics. Born and educated in Bristol, Matthew has a passion for the SS Great Britain Trust's role around inclusion and diversity, and in tackling inequality in access to STEM careers for young people from all backgrounds.