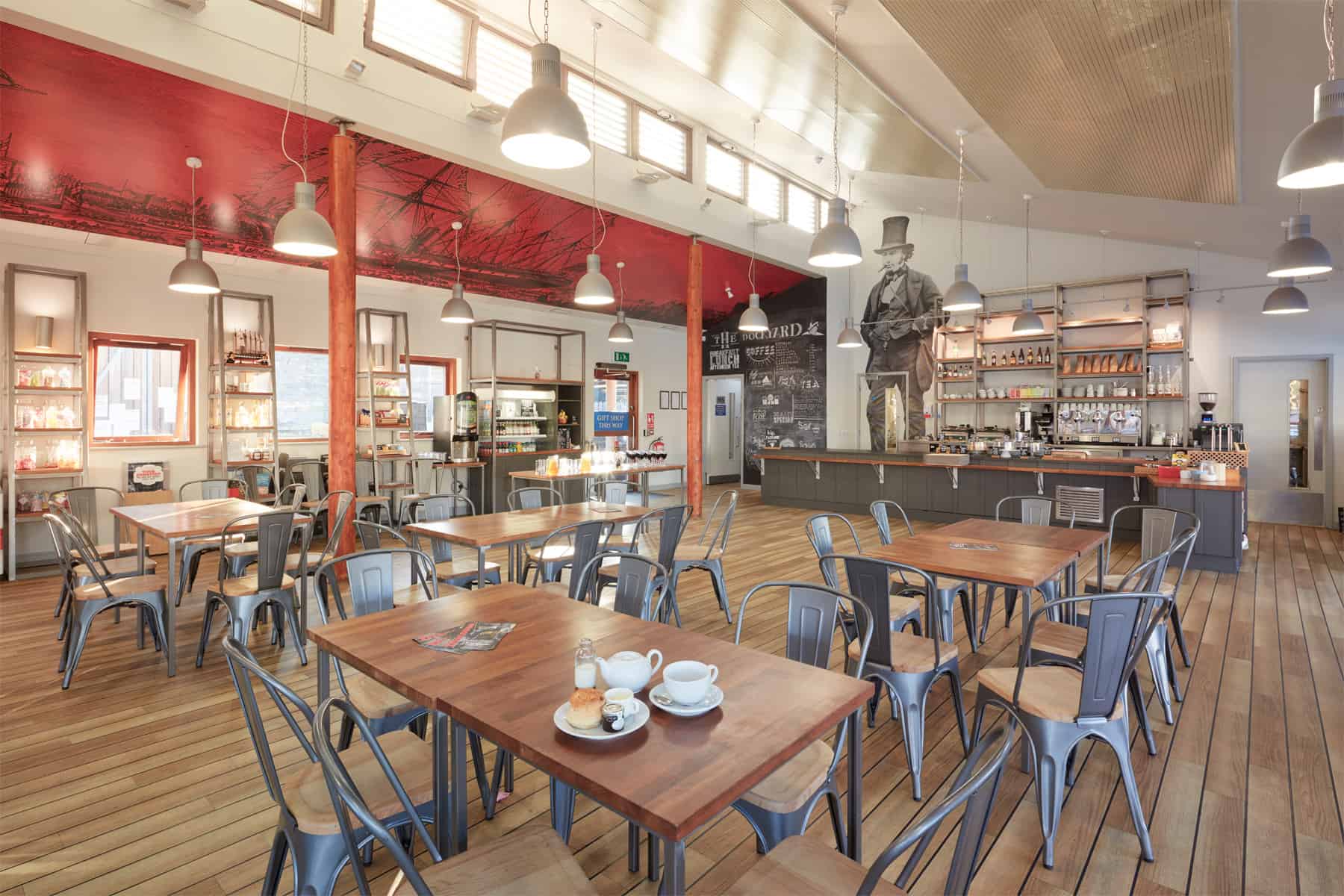 Harbourside Kitchen
Permanent
Free with admission
Harbourside Kitchen is located alongside Brunel's SS Great Britain and offers superb views across Bristol's historic floating harbour.
You can enjoy delicious light meals, snacks and drinks throughout the day; soak up the atmosphere on the waterfront terrace or sit inside literally watching the world sail by.
A second cafe – The Dockyard – is located within the visitor attraction.
The Harbourside Kitchen is open 9:30am – 4:30pm on the same days as Brunel's SS Great Britain. Please refer to our opening times page for more information.