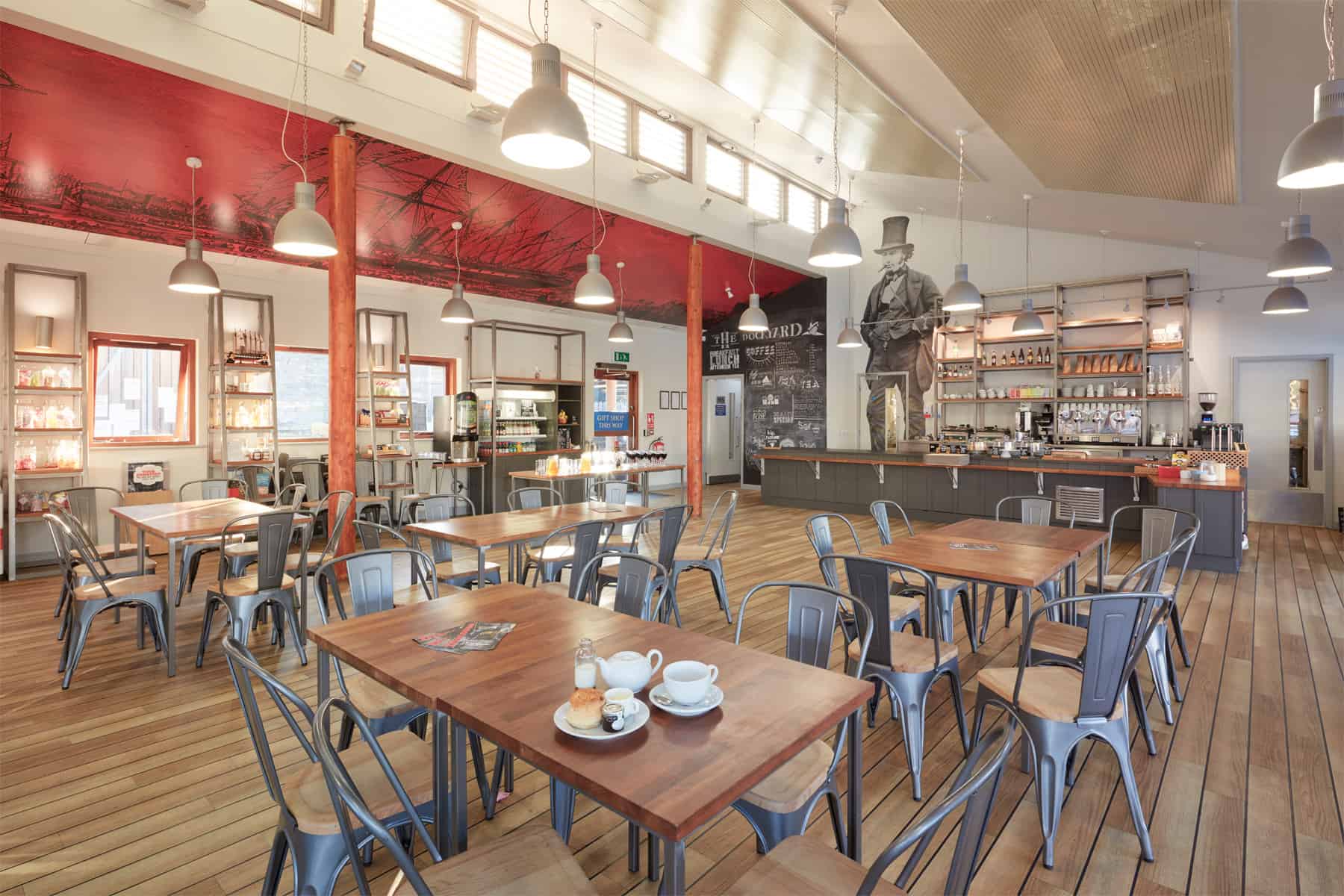 Harbourside Kitchen
Harbourside Kitchen is located on Brunel Square alongside the SS Great Britain and offers superb views across Bristol's historic floating harbour.
You can enjoy delicious light meals, snacks and drinks throughout the day; soak up the atmosphere on the waterfront terrace or sit inside literally watching the world sail by.
The menu includes daily lunch specials alongside a selection of cakes, pastries, sandwiches, salads and popular cream teas. Check out a sample menu.
Everyone can access Harbourside Kitchen – a perfect location for locals, visitors and harbour-walkers! A second cafe – The Dockyard – is located within the visitor attraction.
Harbourside Kitchen is currently open:
9:30am – 4:30pm – Mondays
9.30am – 6pm – Tuesdays to Sundays

The outdoor kiosk on Brunel Square opens early Monday to Friday from 8.30am offering freshly ground coffee, hot and cold drinks, and light snacks.