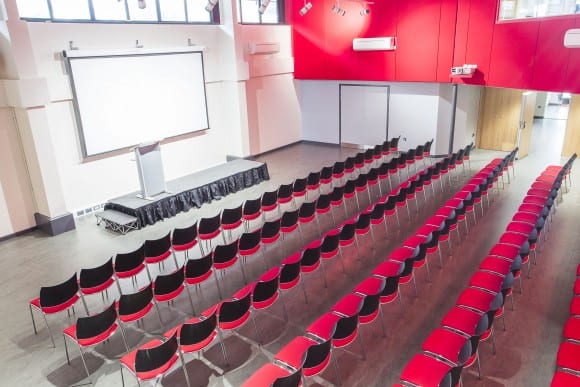 From small meetings to large conferences, our state of the art facilites and meeting rooms in Bristol are set within the historic dockyard provide the perfect setting to inspire event attendees.
CONFERENCE AND MEETING SPACES
Spaces available range from the Weather Deck on board the ship with its stunning views, to conference and meeting rooms with state-of-the-art facilities.
Great Eastern Hall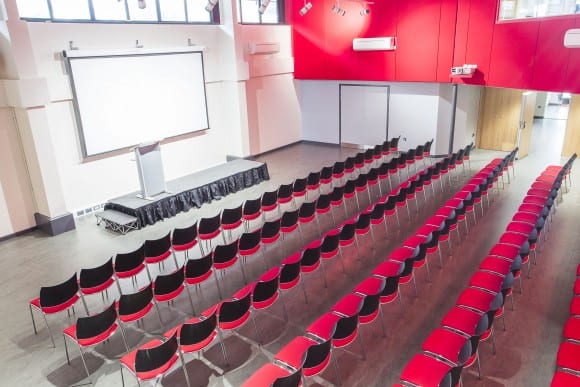 The Great Eastern Hall is our new venue available for conferences, exhibitions and corporate banquets. A fully versatile space, equipped with impressive dual projectors, WiFi and media compatibility.
Perfect for
conferences
networking events
lectures
exhibitions
performances
banquets
Capacity: Up to 250 guests theatre style or 120 guests cabaret style
Viridor Theatre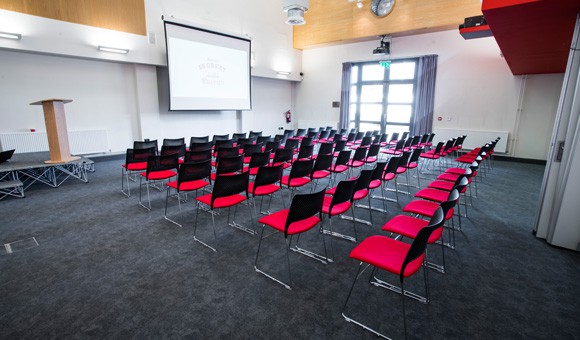 This is a sophisticated conference space adjacent to the SS Great Britain, with audio-visual equipment, WiFi and media compatibility.
Perfect for
conferences
large board meetings
roadshows
seminars
networking events
lectures
Capacity: Up to 120 guests theatre style or 50 guests cabaret style
Kirby Laing Room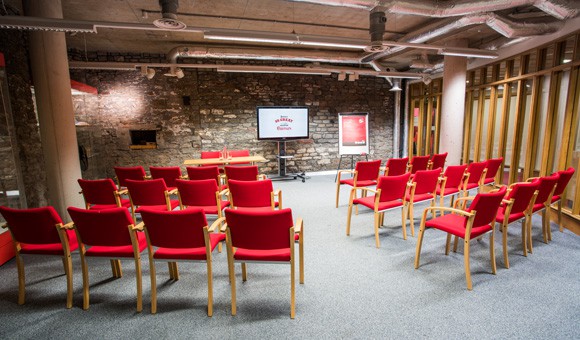 The Kirby Laing Room with its impressive curved wall and historic foundation of the steamship engine works, lies in the heart of the Brunel Institute.
Perfect for
educational workshops
staff training
drinks receptions
large meetings
presentations
Capacity: Up to 25 guests theatre style or 18 guests boardroom style
The Sir Daniel Gooch Suite
The Sir Daniel Gooch Suite is a breakout space adjacent to the Great Eastern Hall, which can be booked out as a private meeting room.
Perfect for
training courses
meetings
breakout space
seminars
classroom/exam space
Capacity: Up to 30 guests seated
GREAT WESTERN ROOM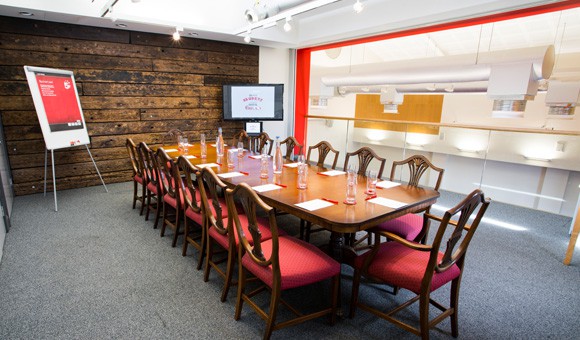 While offering a balcony space for the Viridor Theatre, the Great Western Room can also be closed off to offer a private meeting room with views of the ship.
Perfect for
private meetings
breakout space
balcony to Viridor Theatre
staff training
presentations
Capacity: Up to 18 guests seated
SIR MARC BRUNEL ROOM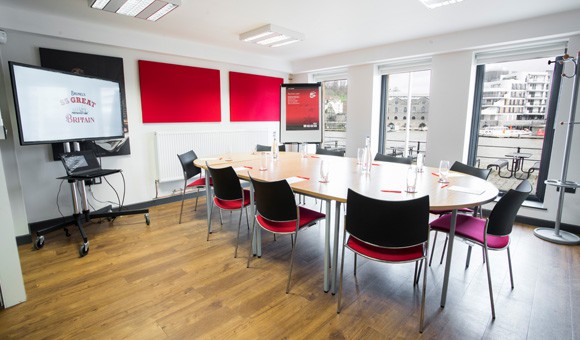 With spectacular views of the harbourside, the Sir Marc Brunel Room can be used in conjunction with the Great Eastern Hall or as a separate meeting room.
Perfect for
board meetings
presentations
breakout space
seminars
Capacity: Up to 12 guests boardroom style
THE SHIP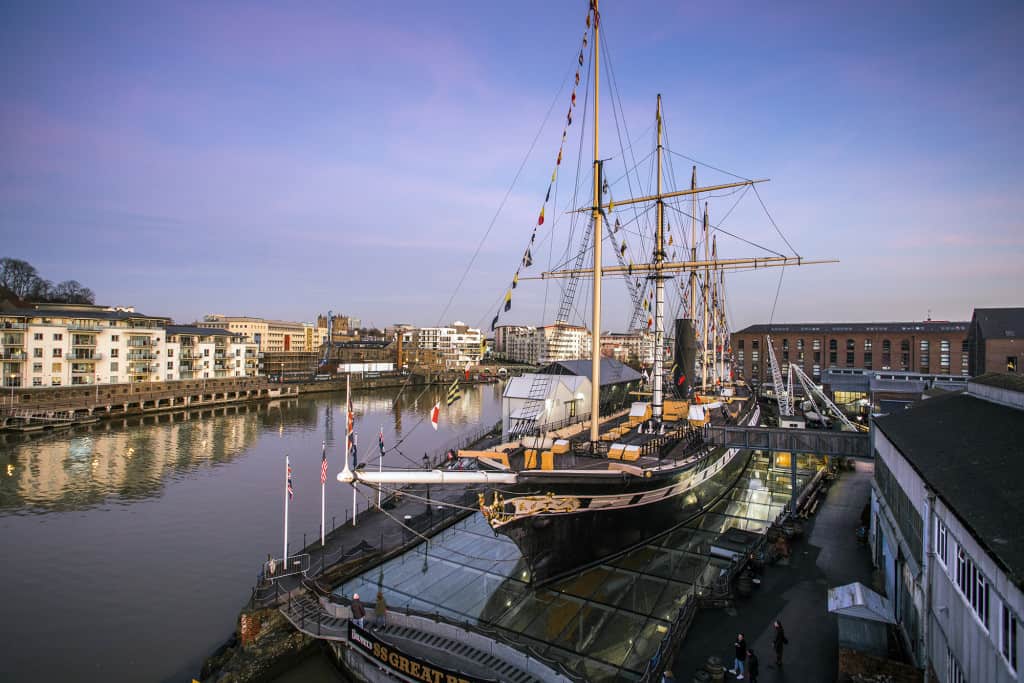 Spaces on board include the light and airy Promenade Deck, the sumptuous First Class Dining Saloon and the Weather Deck, which boasts one of the region's best waterside views.
The ship can be hired independently or in conjunction with the adjacent conference spaces.
Perfect for:
Gala dinners
Drinks receptions
Performances
Private parties
Meetings
Capacity: Up to 300 guests standing and 220 guests seated
FIRST CLASS DINING SALOON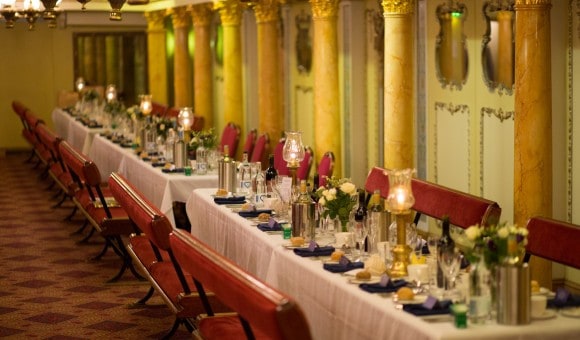 Once admired by Queen Victoria, the First Class Dining Saloon is the perfect space for banquets and dinners.
Modern technology and early Victorian opulence combine to ensure the highest standards in luxury and comfort.
Perfect for:
first class dinner receptions
private parties
speed networking
music performances
presentations
exhibition space
Capacity: Up to 160 guests seated
WEATHER DECK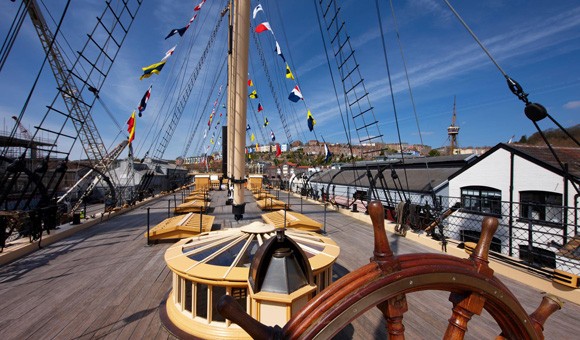 Boasting one of the region's most impressive views, the Weather Deck provides a stunning space to host drinks and canapé receptions.
Perfect for:
drinks receptions
performances
late spring and summer events
press/photo-calls
Capacity: Up to 150 guests standing
PROMENADE DECK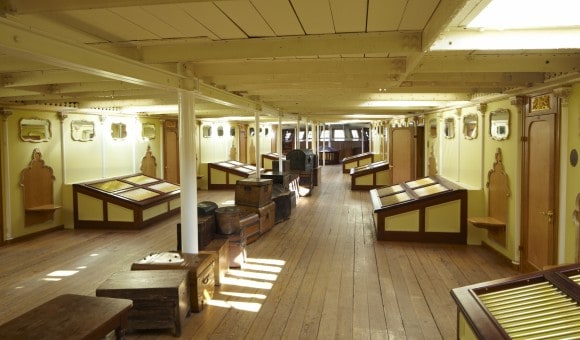 An elegant space on board the ship, with natural daylight filtering in through the grand skylight. The Promenade Deck features decorative mirrors and sweeping wooden decks.
Perfect for:
networking
drinks receptions
canapés
welcome speeches
Capacity: Up to 150 guests standing
HAYWARD SALOON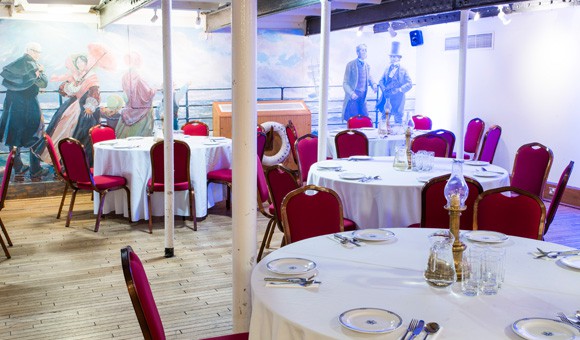 This is a versatile and more intimate space within the ship, used for presentations, meetings and lunches, or as a bar and dance area when booked along with the First Class Dining Saloon.
Perfect for:
discos/bands
private lunches
meetings
presentations
bar
Capacity: Up to 50 guests seated
CONFERENCE SERVICES
Looking to hold your conference in Bristol? Brunel's SS Great Britain is suitable for all sizes of event and function. From product launches, small training sessions for 12-30 guests or corporate seminars for up to 250 people; meetings at Brunel's SS Great Britain offer a versitile and unique location within the heart of Bristol. The location, service levels and high standard of meeting space will ensure that your event will be a day that every delegate will remember.
Every corporate client has the support of a dedicated Events Coordinator, who is on hand at every stage to help tailor each event to their needs. The Coordinator can help recommend suppliers or help with details where needed.
During each event delegates are welcome to explore the ship, Dockyard Museum and Dry Dock at their leisure. Tailored tours can also be arranged, this offers an inspiring centerpiece and makes for an event they'll never forget.
We offer a range of bespoke catering services, from a light buffet lunch to a three course meal on board the ship. Speak to one of our Events Coordinators to find the right option for you.
All our spaces are equipped with state-of-the audio visual equipment, Wi-fi and media compatability.