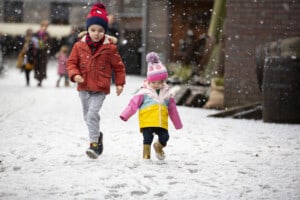 Watch history come to life and embrace the true meaning of the holidays as the sights, sounds and smells transport you into the heart of a Victorian Christmas.
You will also get to meet Old Father Christmas, who will be adorned in his traditional green robes and on deck to entertain visitors with tales of Christmas past…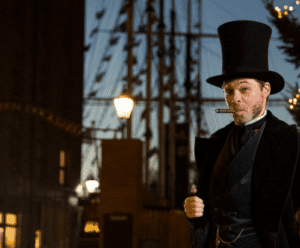 Listen as the sound of carol singers and nautical shanty bands warms the air, a Victorian vendor will also be serving delicious mulled wine and mince pies from the Night Watchman's Hut.
New for 2022, we'll be extending our Christmas Weekends to 6:30pm, book from 4pm to experience our historic dockyard illuminated by lamplight, with frost sparkling in golden light.
Soak up the festive cheer at our enchanting Victorian Christmas Weekends 
The celebrations will take place across two weekends: 3-4, 10-11 December.
Brunel's SS Great Britain is promising falling snow, whatever the weather. The historic dockyard will also be dressed with holly, ivy and mistletoe.
Enjoy live music in the dockyard, with choirs joining us in the day and shanty bands performing in the evening.
Brunel's historic ship was launched in 1843, the same year A Christmas Carol was published, and so festivities for Victorians would have looked much like the sights described in Dickens' classic novel.
When the SS Great Britain was at sea during the 1850s and 1860s, Christmas Trees were becoming popular, and Father Christmas was transforming from a figure associated with adult feasting, drinking and merriment, into a beloved giver of gifts dedicated to children.
An immersive soundscape will ring out throughout the ship, creating the atmosphere of a bustling voyage at Christmas time and featuring the voices of passengers from different countries.
Traditional hand-made Victorian decorations will also deck the halls and cabins, depicting how the different classes would have been decorated at the time. Discover the festive smells wafting throughout the ship, as if an authentic Christmas banquet has just been served.
Enjoy a cup of mulled wine in the dockyard, served from the Night Watchman's Hut!
Step inside the Brunel family dining room which will be seasonally decorated. Look out for Mr Brunel himself who might even be enjoying the Christmas season.