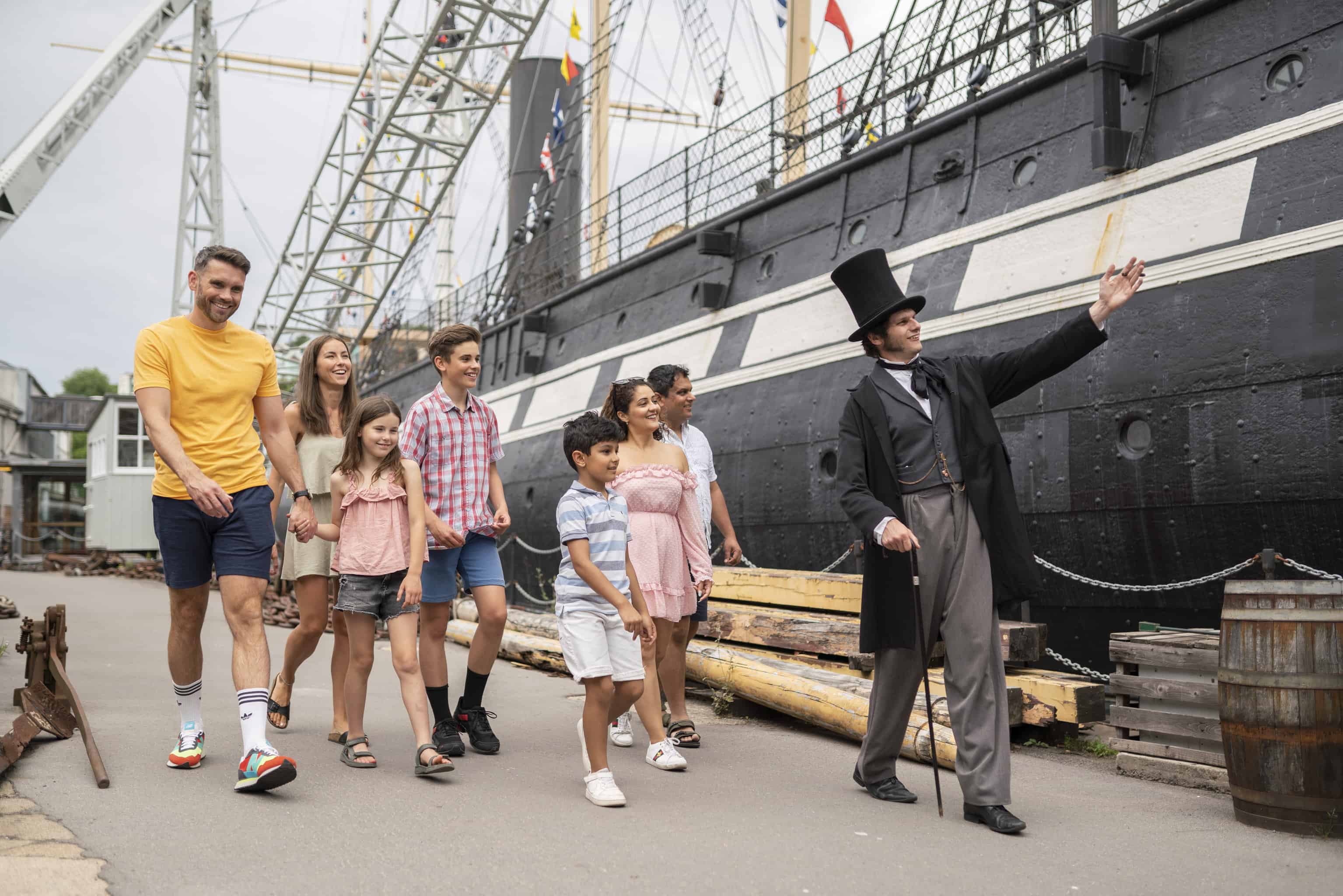 Mr. Brunel Dockyard Tour
Join Mr Brunel on a tour of the Great Western Dockyard to hear how the waves were won. Discover the seemingly impossible problems Brunel overcame to build the world's first modern ship and change global travel for ever.
Tours cost £5 per person and last approximately 45 minutes.
Bookable either online or onsite when you purchase an admission ticket or book your return visit, subject to capacity.
Mr Brunel's Dockyard Tour runs on weekends and throughout school holidays.
EVENTS YOU MIGHT BE INTERESTED IN