SS Great Britain announces 2023 Summer Lates line up
Thursday nights are gig nights this summer at the SS Great Britain's dockyard.
This summer, the SS Great Britain is partnering with Coffee Club Bristol to put on eight spectacular Thursday night dockyard gigs.
The harbourside gigs, which run from 15 June to 17 August, feature a wealth of Bristol-based talent – from the glistening funk of neo-soul band Santa Fe to the computerised grooves of Kololo.
Gigs will run from 6pm – 9pm, and the full line up is as follows: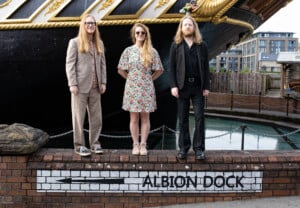 Beer for the Summer Lates Series will be locally sourced from Bristol Beer Factory, and guests can also enjoy delicious food fresh from the BBQ, including a vegan option.
General release tickets can be booked online for £13.