Explore The Brunel Institute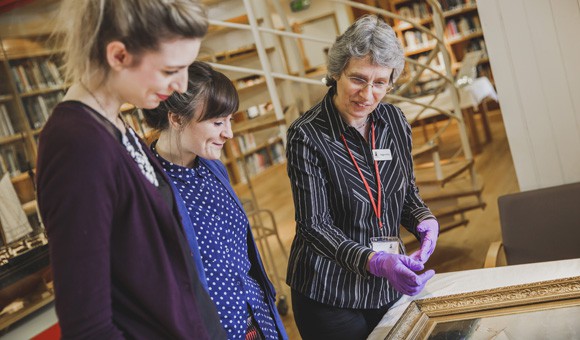 The Brunel Institute houses one of the world's finest maritime collections and is positioned alongside Brunel's engineering masterpiece, the SS Great Britain. The Brunel Institute is a collaborative venture between the ss Great Britain Trust and the University of Bristol.
Visitors to the Brunel Institute can access the object and archival collections and use the specialist maritime reference library free of charge. This includes the collection of distinguished maritime historian David MacGregor and the National Brunel Collection.
Pre-book to tour the Brunel Institute as part of your group visit for a small fee, subject to availability.
Join the curators to see items from the collection and hear about the history of the SS Great Britain, her passengers and crew, or explore the famous engineering projects of Brunel through his sketchbooks and diaries. Get a glimpse behind the scenes at the Brunel Institute and see documents that bring history to life.
Available Tuesday to Friday and the first two Saturdays of every month.
Find out more about The Brunel Institute.
To enquire about a tour of the Brunel Institute please fill out the form below. If you've already booked and would like to add it to your existing booking  then please contact our Group Bookings Team on 0117 926 0680