Arrived at Brunel's SS Great Britain, but not sure where to start? Check out our jam-packed itinerary below for a full day of adventure, innovation and fun!
Being Brunel 🕙 1 hour
Start your visit with the Being Brunel Musuem. Discover Brunel's groundbreaking projects that changed the world and learn about his life.
DON'T MISS – Compare your drawing skills to Brunel's. Hop on board a shaking 1830s railway carriage and try and draw a perfect circle in this interactive game.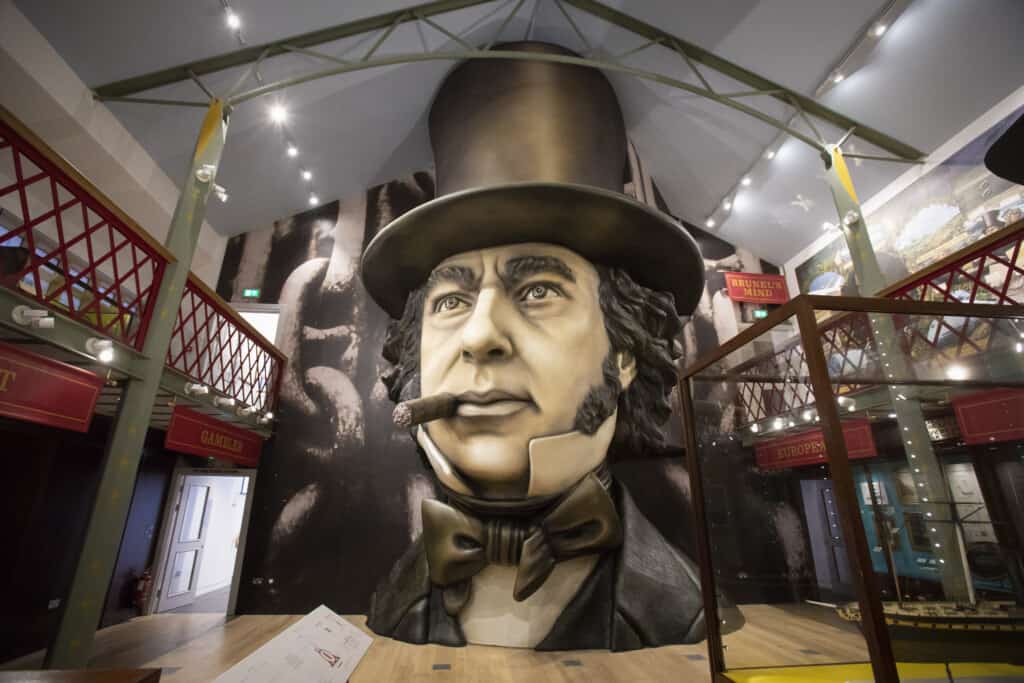 Dockyard Musuem 🕚 40 minutes
After learning about the man behind the design, discover the ship's extraordinary story. Learn about the SS Great Britain's fascinating working life and the incredible rescue in 1970.
DON'T MISS – Dress up like a Victorian and try a bonnet or stovepipe hat for size in Flash Bang Wallop. Make sure to take a picture of your new (or should we say old) look.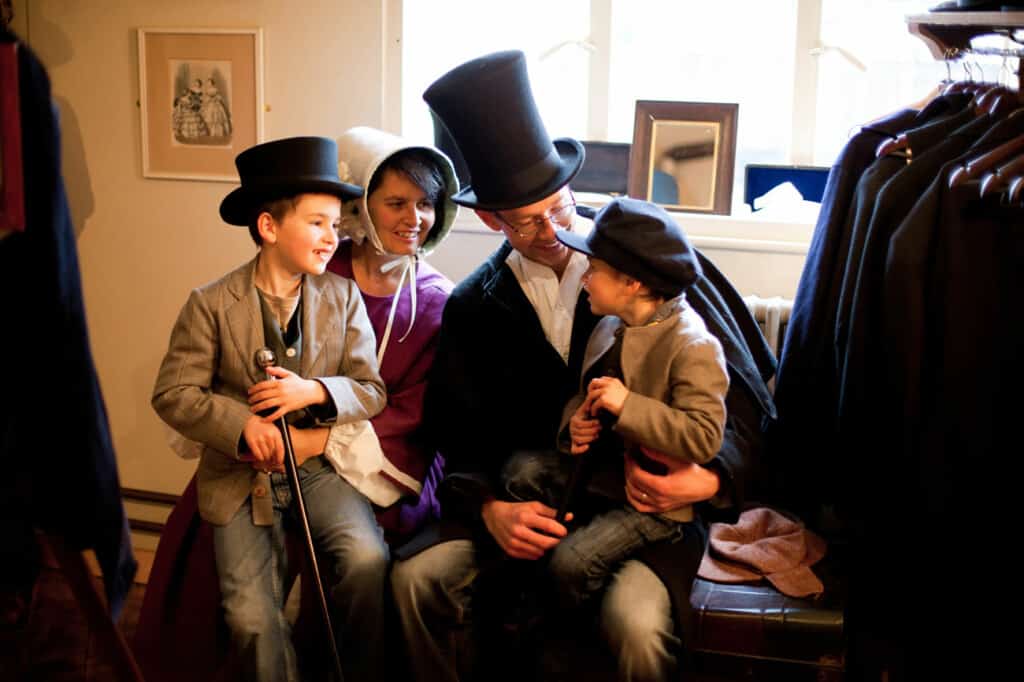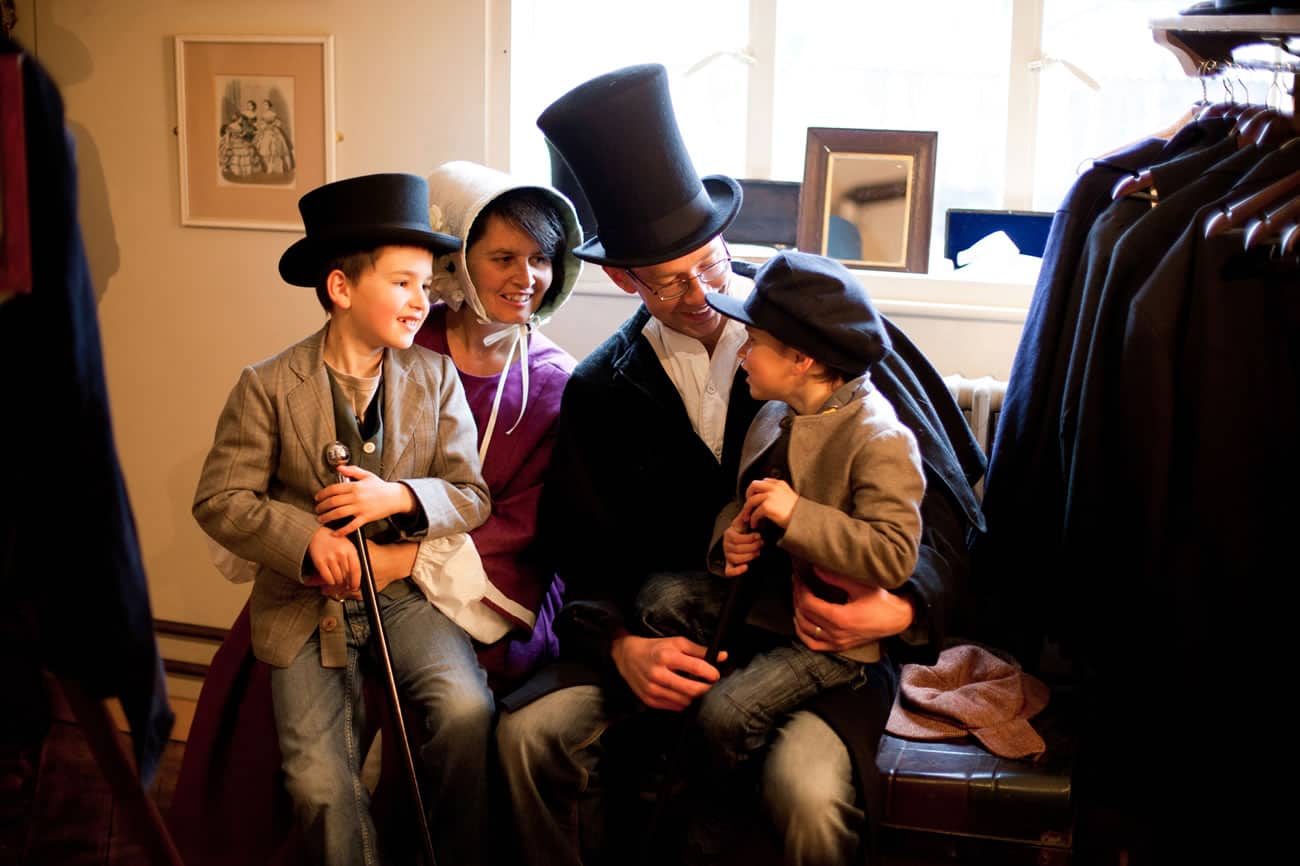 The Ship 🕛 1 hour
Step aboard and allow the sights, smells and sounds to take you back in time. Explore below deck to meet the Victorians who traveled on board and learn what life was like at sea.
DON'T MISS – Birthday Banquet Blunder. Help the SS Great Britain's second cook Joseph Blanchard to save the ship's 180th birthday dinner with our new food trail. Get your copy from our Visitor's Centre.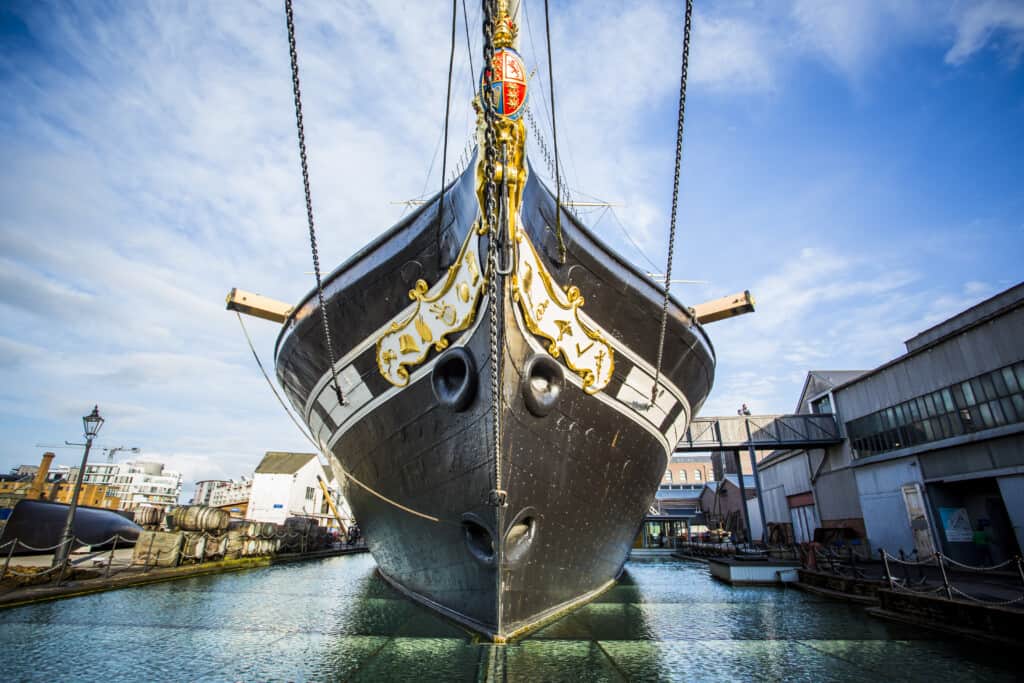 Lunch time 🕐 1 hour
Adventuring is hungry work! Take a break in the Harbourside Kitchen to enjoy delicious sandwiches, salads, pizzas and more.
Bring a picnic and have lunch next to the ship's original masts in the Riggers Yard or eat while taking advantage of stunning harbourside views by the ship's bow.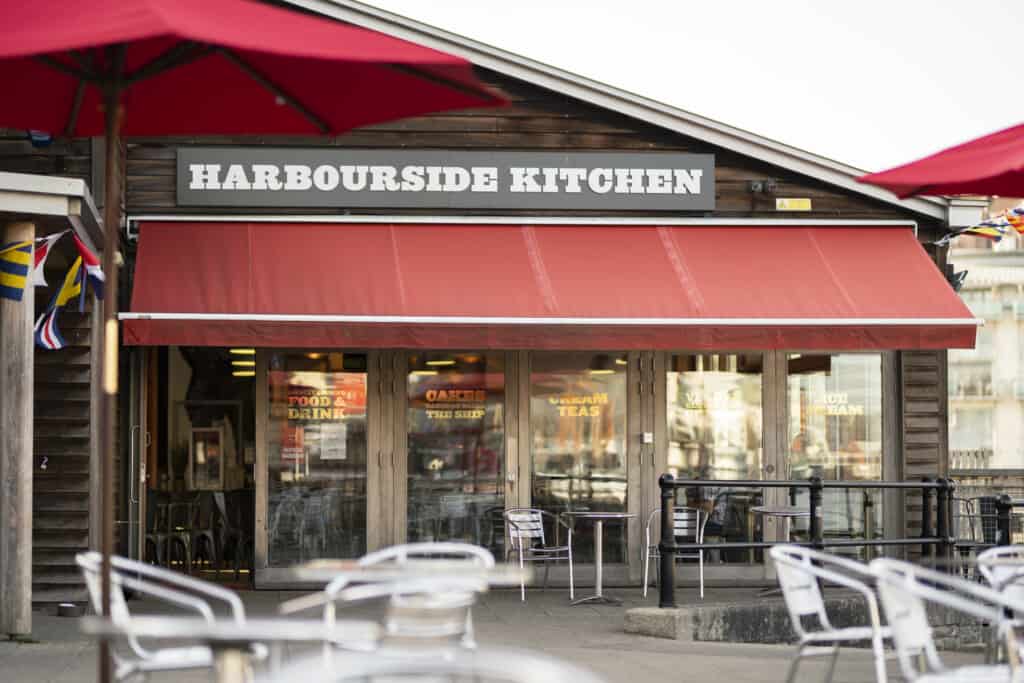 Delve deeper 🕑 30 minutes -1 hour
Use the afternoon to delve deeper into what excites you.
GO ALOFT! Step into the shoes of a Victorian sailor and climb the rigging to 25 metres above ground level.
BRUNEL TOUR Tour the Great Western Dockyard with the man himself and discover how Brunel overcame the odds and built his iconic ship.
DISCOVERY TALK Learn from knowledgeable volunteers about the ship, passengers, Brunel and more. (dependent on volunteer availability)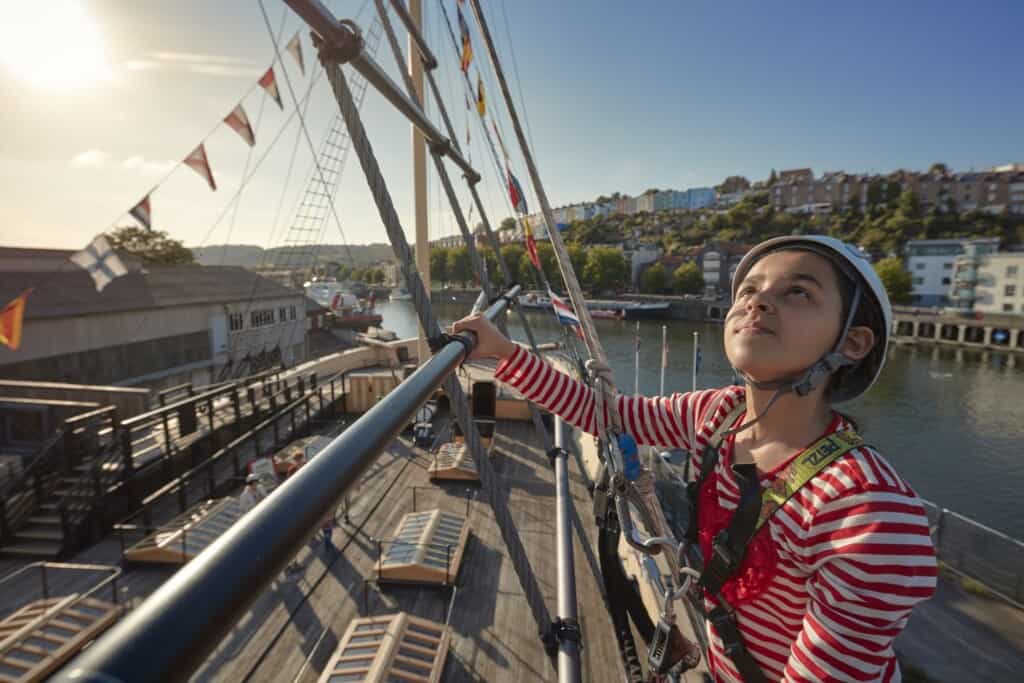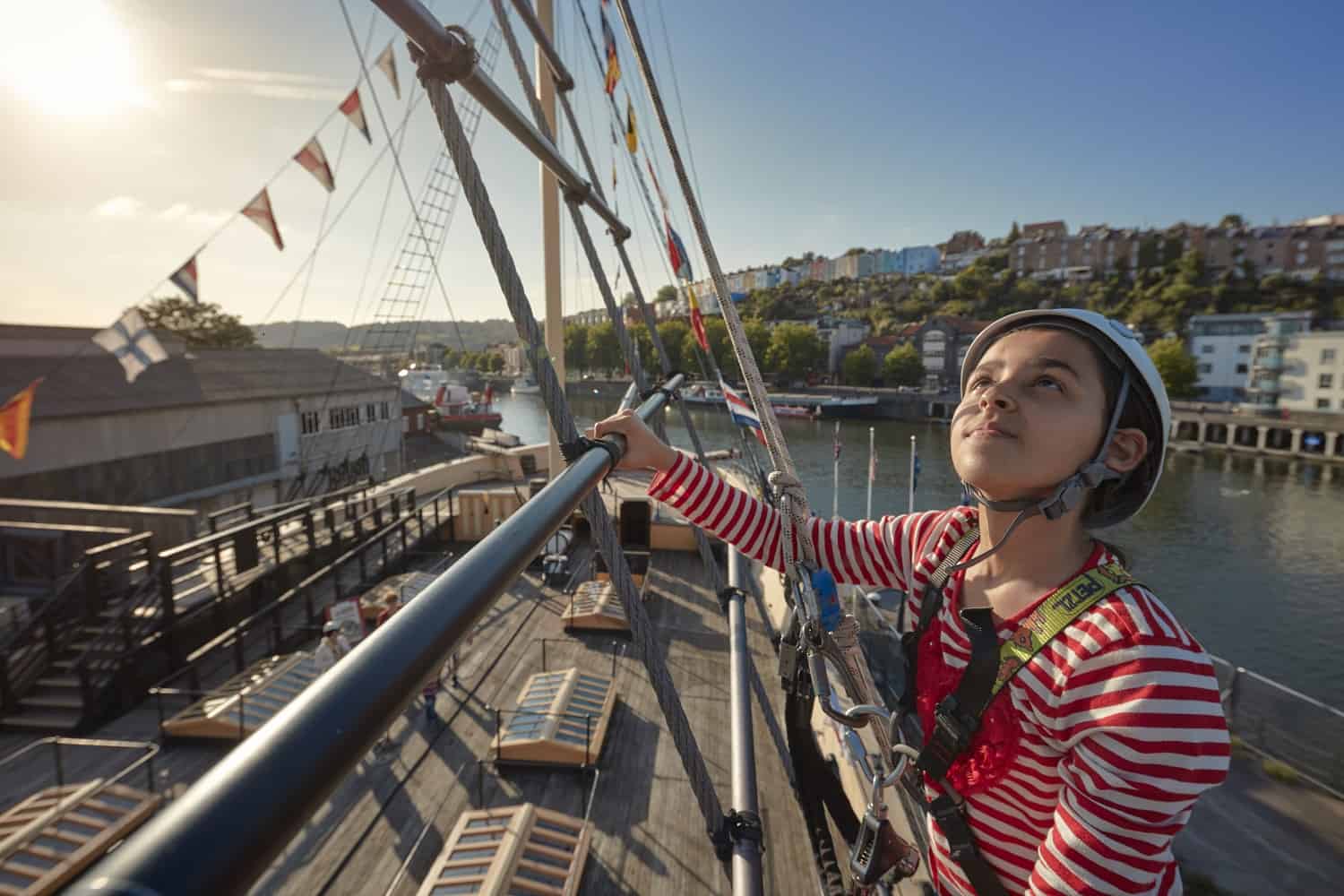 Dry Dock 🕒 30 minutes
Head below the 'glass sea' and get up close to the iron hull of the world's most pioneering ship. Witness modern technology conserving old technology as the charitable trust reduces energy use to become carbon neutral.
DON'T MISS – Full Steam Ahead. An interactive game that challenges your engineering skills as you design your own ship.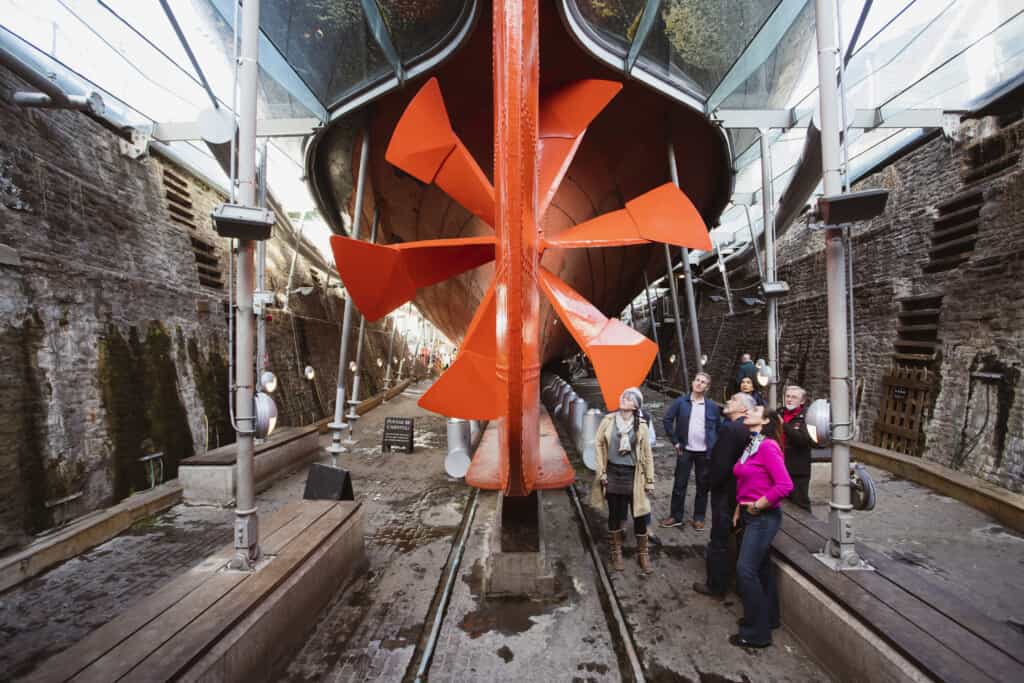 Albion Viewing Platform 🕞 15 minutes
Find out how a working shipyard operates as you look into the historic Albion Dockyard. See how the present-day crew keeps some of the harbour's largest vessels afloat.
DON'T MISS – On your way, look into the past through our exciting AR Binoculars from Zubr.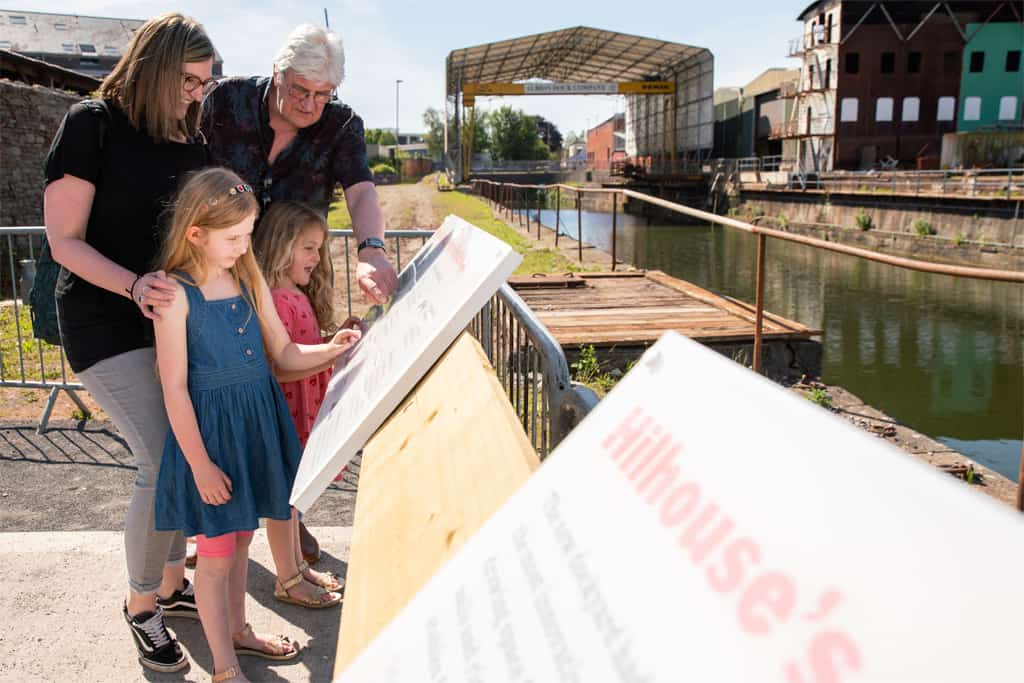 Gift Shop 🕓
Finish your day with a trip to our onsite shop to find inspiring and unique gifts, toys, books and homeware.
Every purchase supports the charity to continue to preserve the ship and deliver STEM education programmes which help to address inequalities and barriers into engineering careers.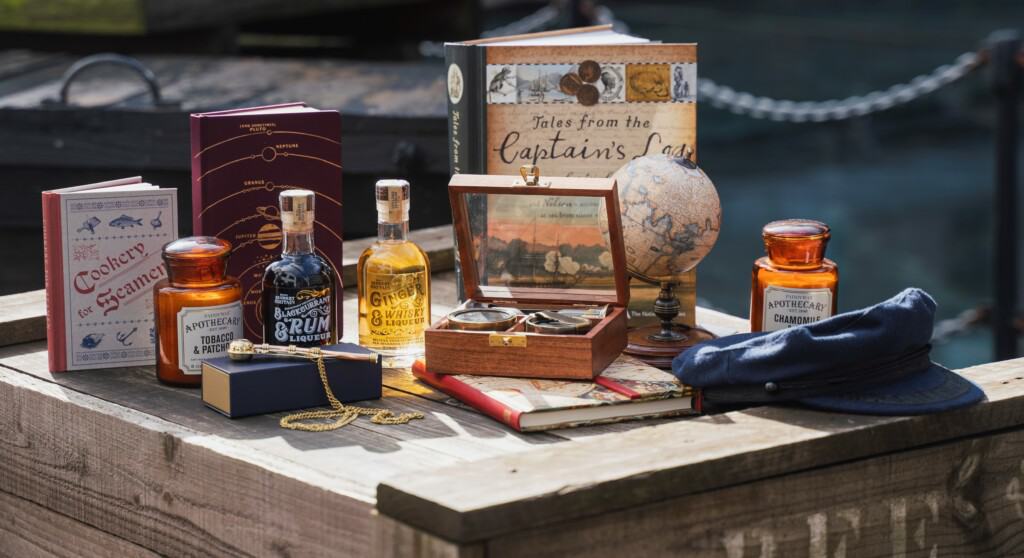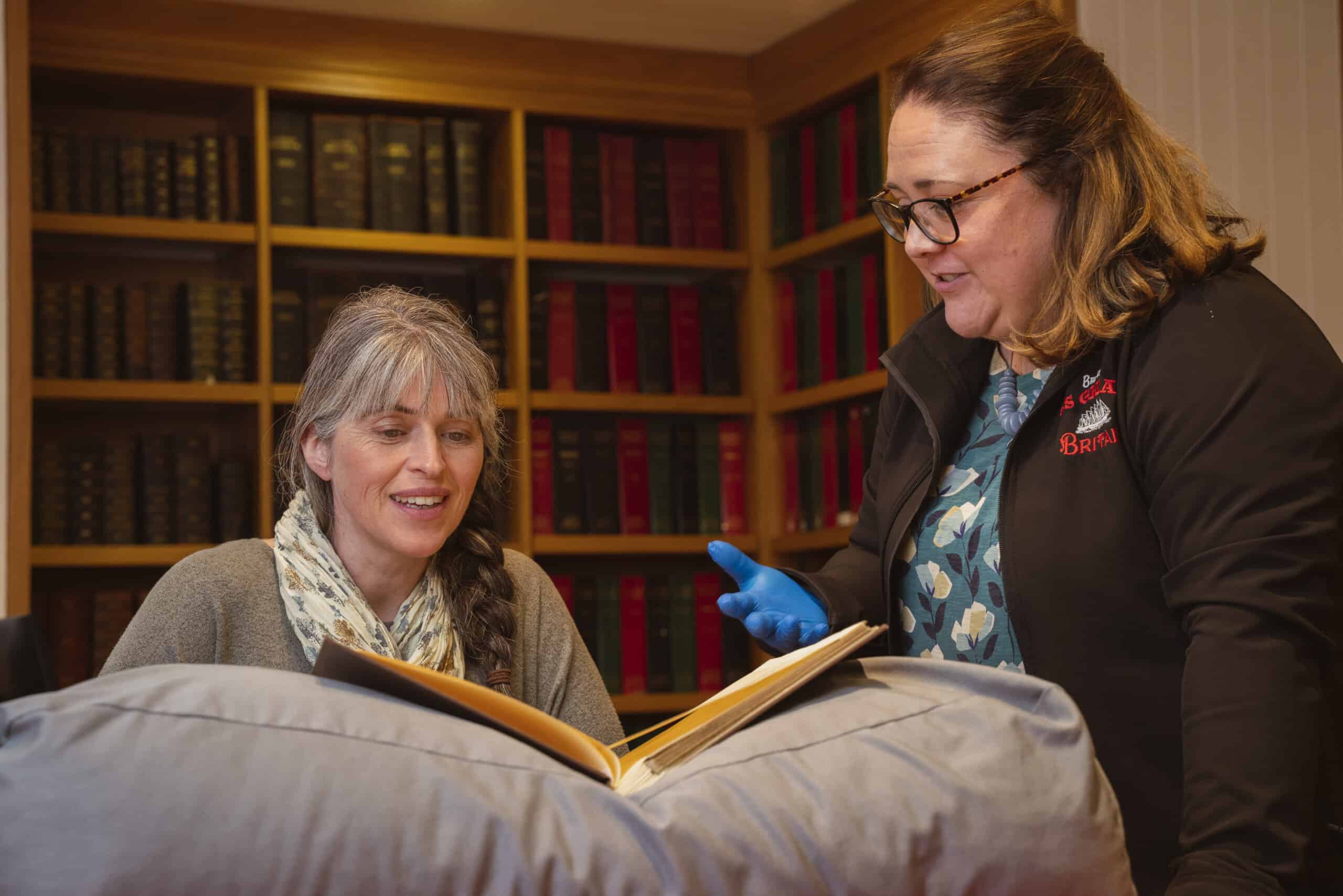 More things to do…
Take a look at even more things to do during your visit to Brunel's SS Great Britain.
Do more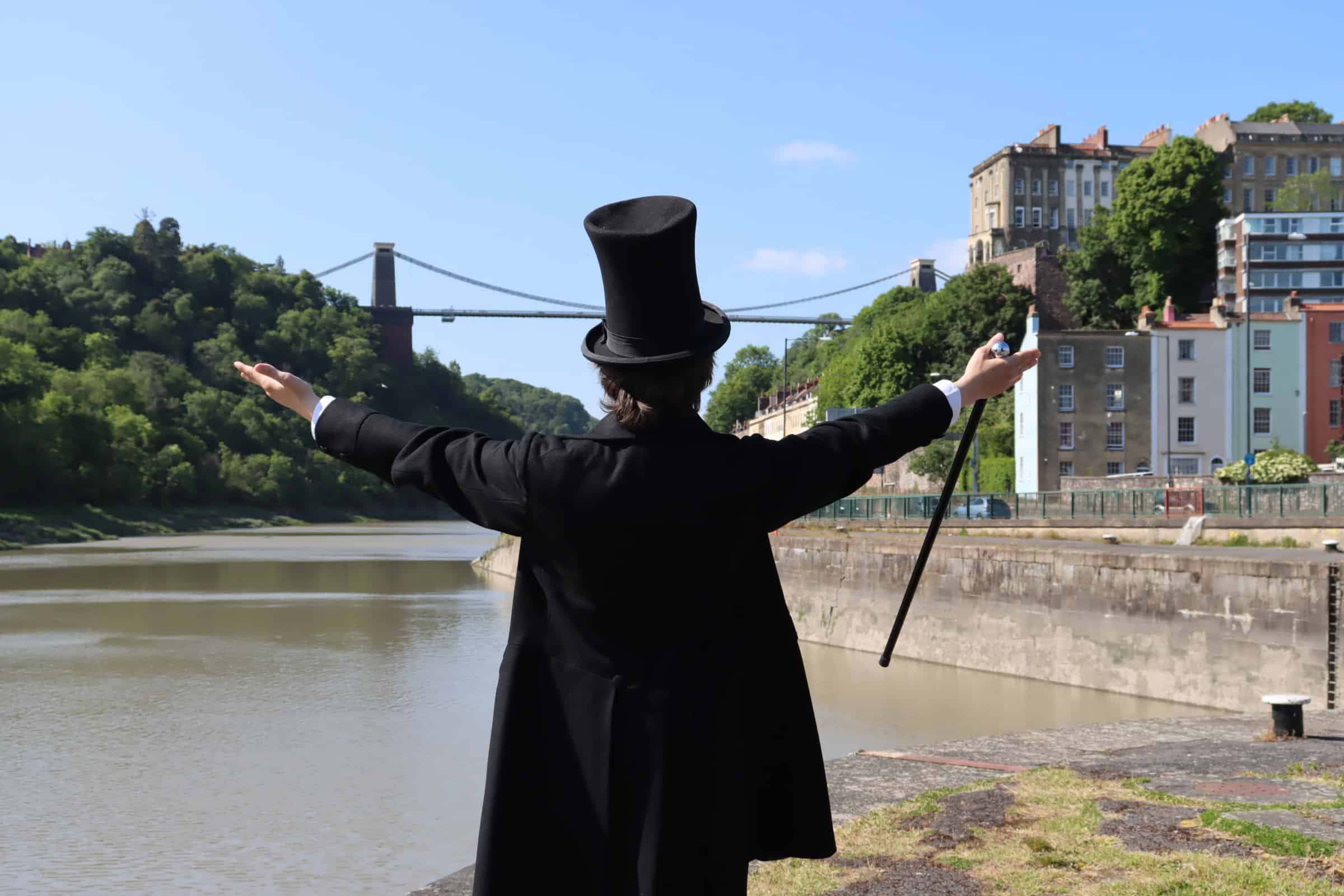 What's on?
We have a range of exciting events happening throughout the year. Including special after hours and ticketed events.
Learn more