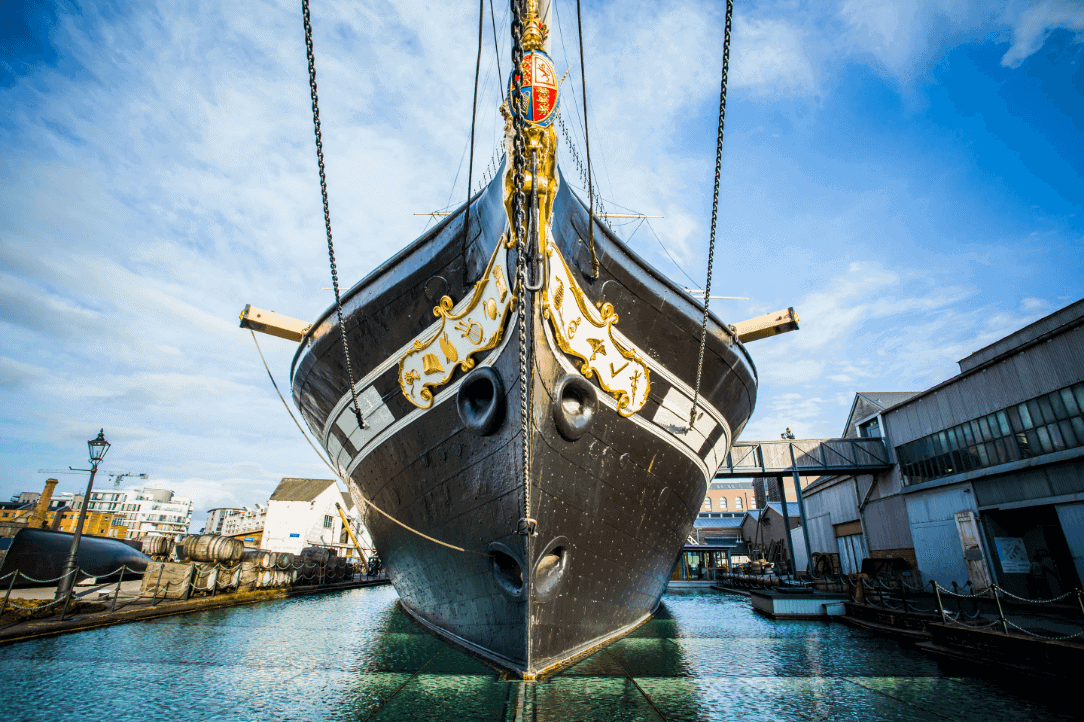 The Ship
Permanent
Free with admission
Experience the sights, sounds and smells of life onboard!
Sitting proudly on her glass 'sea', Brunel's SS Great Britain dominates Bristol's historic waterfront. Dressed with flags and ready for departure, just as she looked at her launch in 1843, she welcomes visitors to come aboard and explore.
The ship has been painstakingly restored to recreate life on the world's first great luxury liner. Step back in time through scenes so life-like you'll feel as if you're intruding!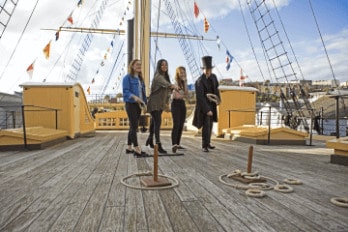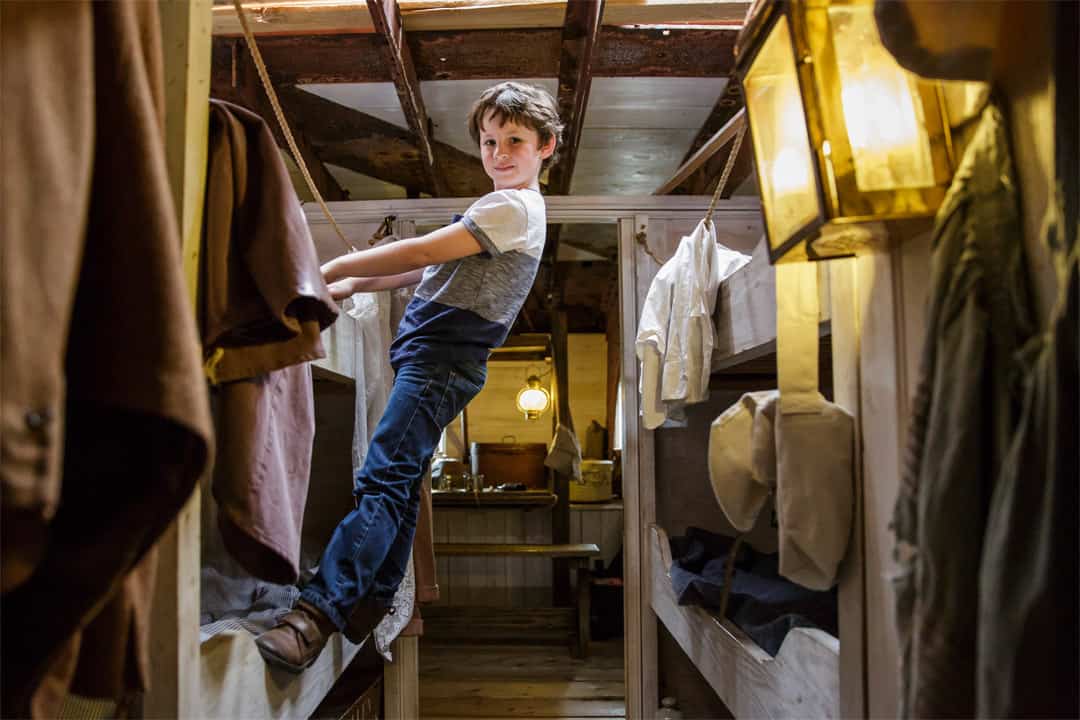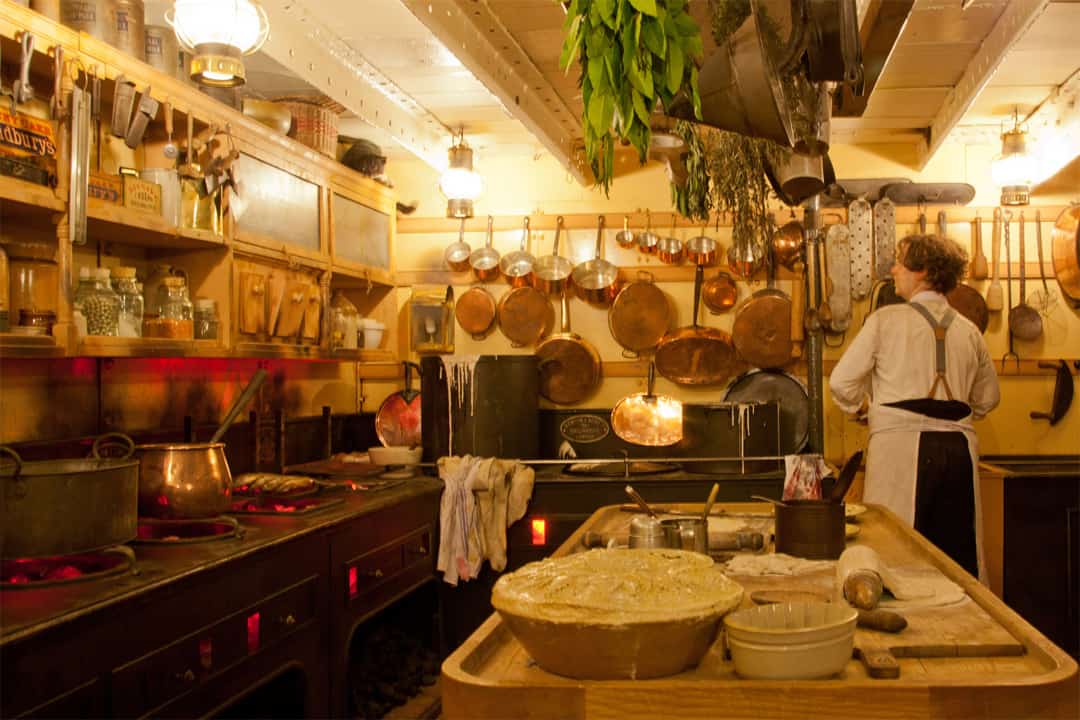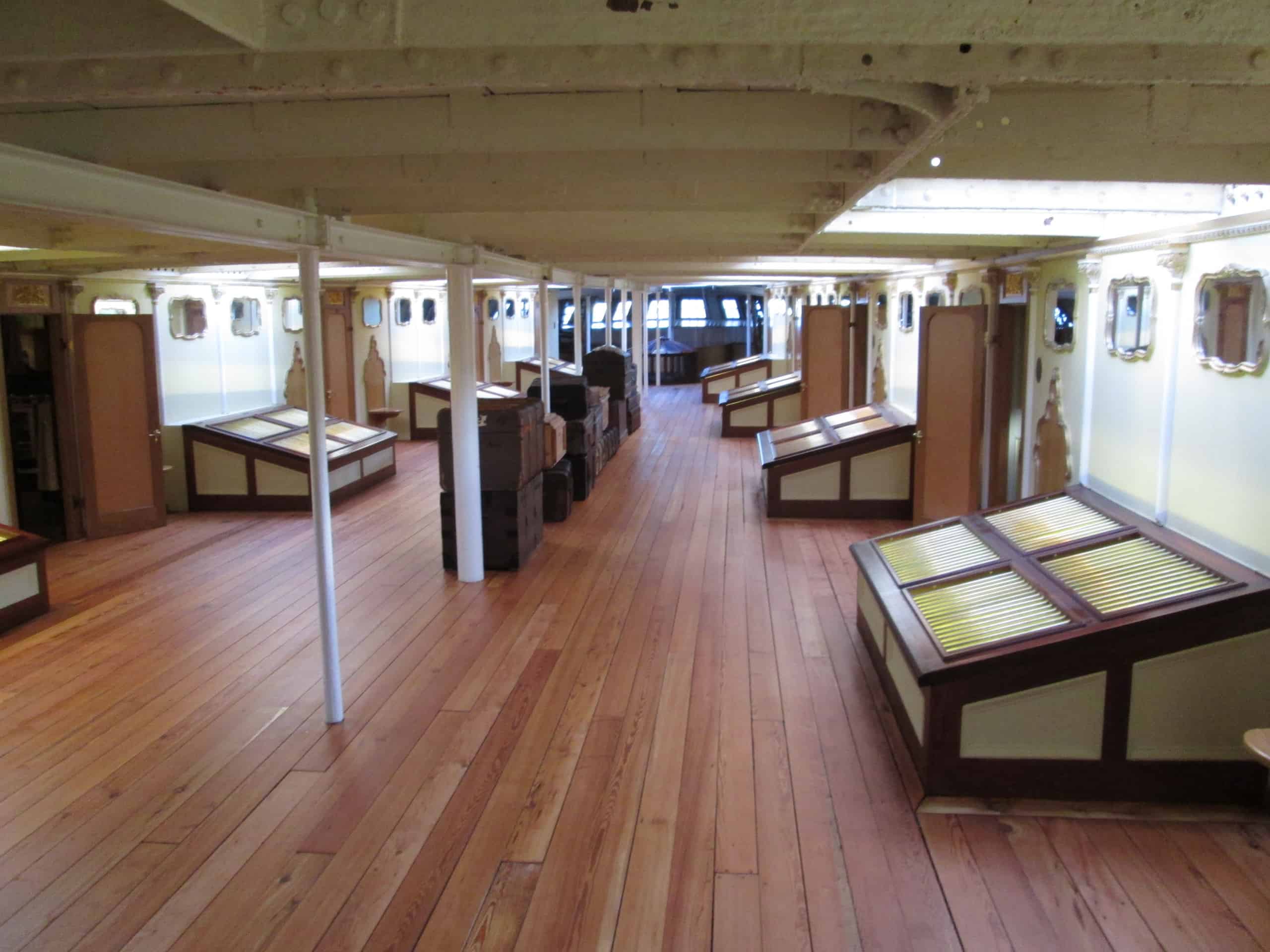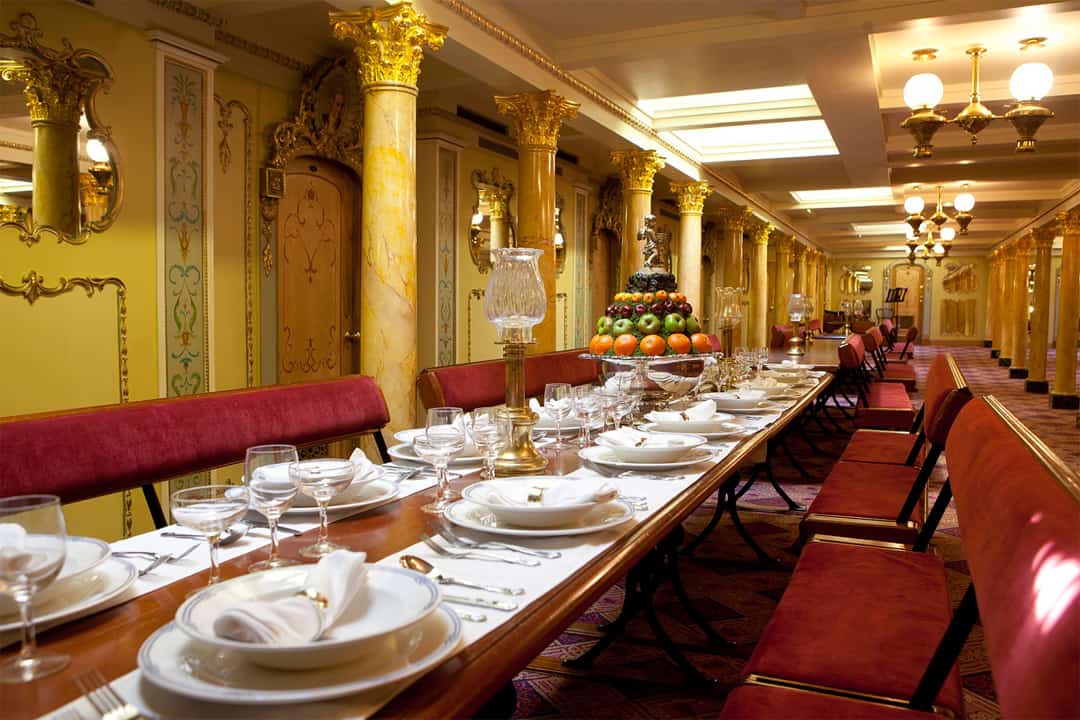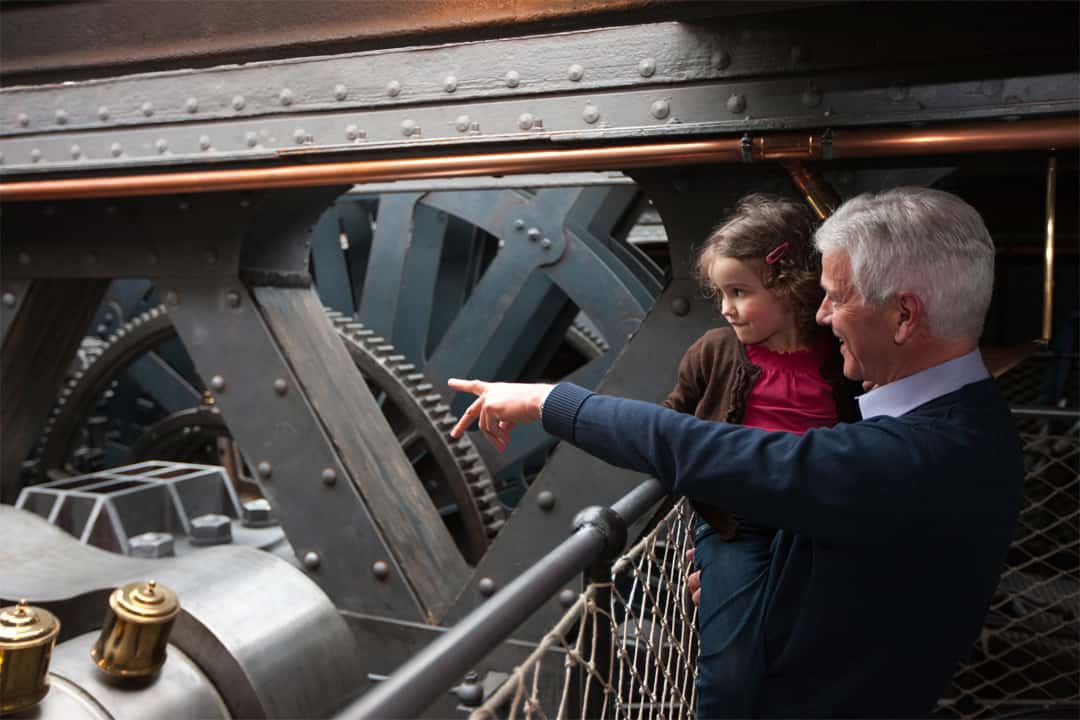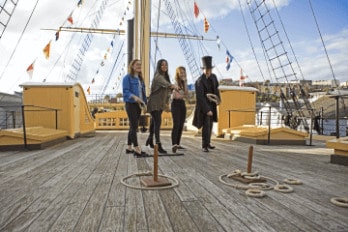 Weather Deck
The upper deck looks today much as it did in 1845, when the very first passengers went aboard at the start of their voyage to New York. The deck space was divided into different areas for passengers travelling first, second and third class. Only passengers travelling first class were allowed to cross a white painted boundary line into an area behind the mainmast specially reserved for their use. Look out for the large glazed skylight in the centre of the deck where you can see the great engine wheel turning.
Engine
Steerage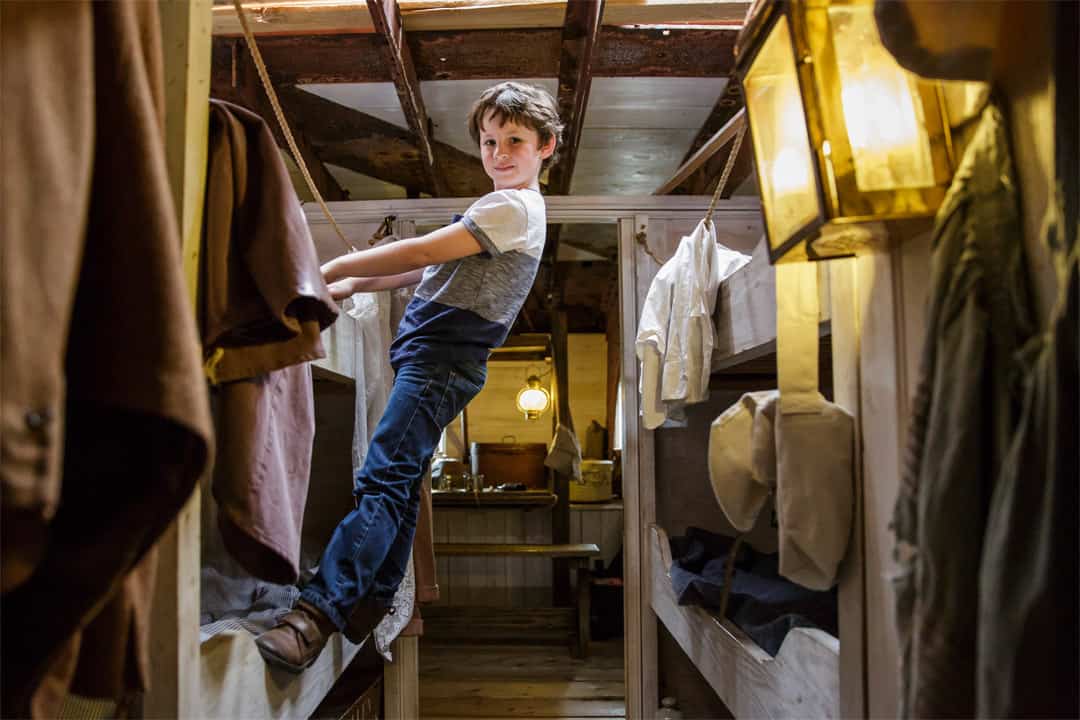 Steerage
Wander amongst the sound and smells of Steerage and imagine what life would have been like on a 60-day voyage to Australia. Discover some of the SS Great Britain's most interesting stories – from Allan Gilmour, whose diary we hold in our collection, to Teresa Carrol, who gave birth on board!
Weather Deck
Galley & Bakery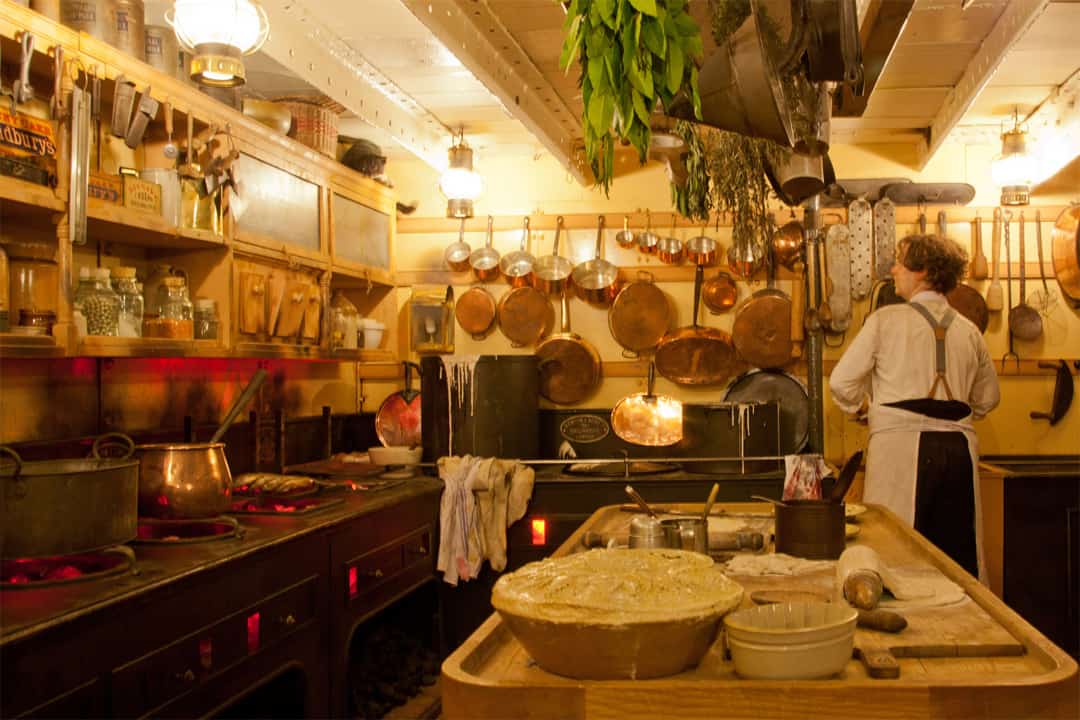 Galley & Bakery
Listen out for bubbling pots and the singing chef, or try and spot a rat or two scurrying in the cupboards. Life must have been busy for the workers trying to feed up to 600 people a day!
Steerage
Promenade Deck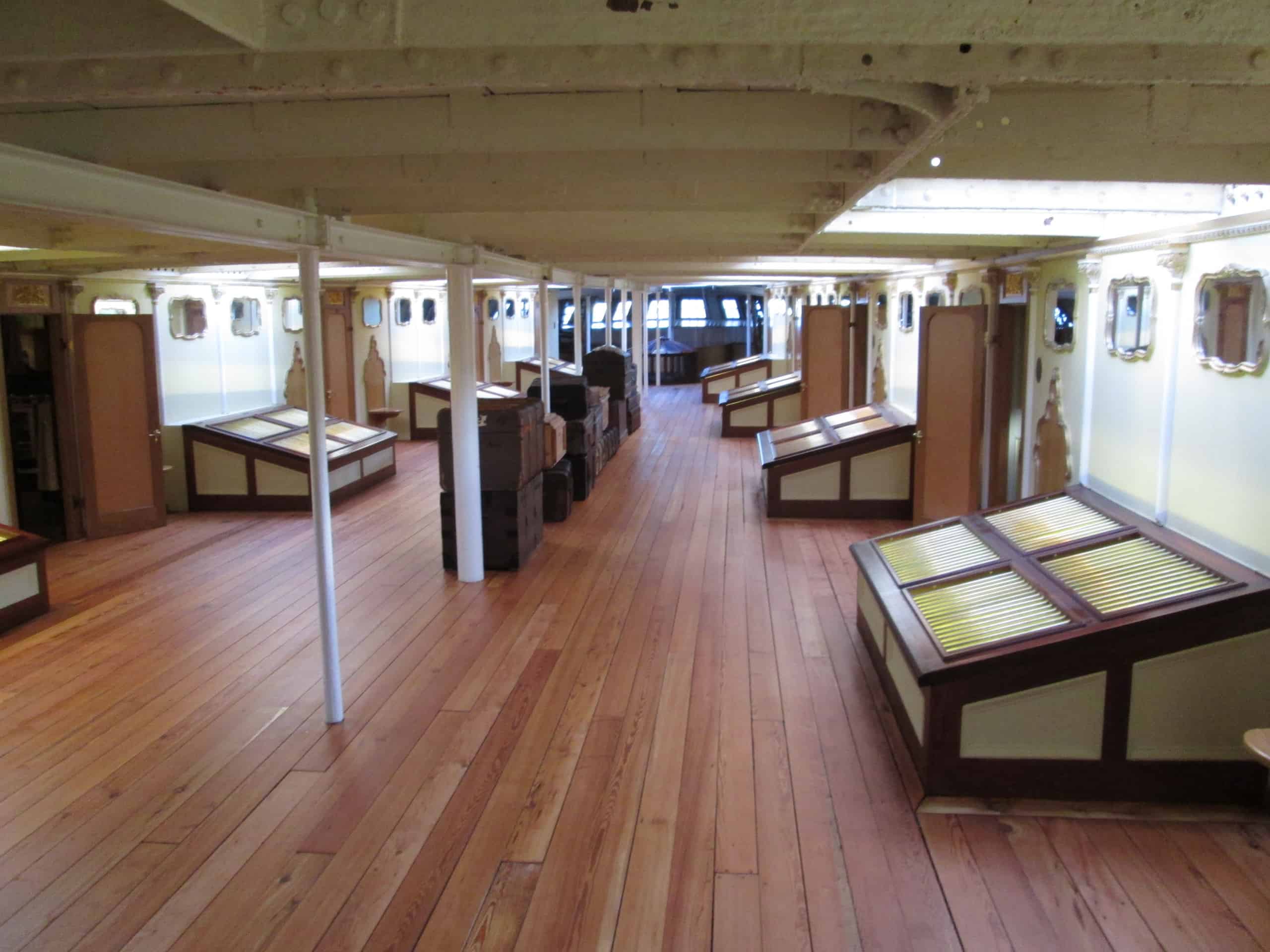 Promenade Deck
As you explore the cabins of the Promenade Deck you can meet some of the passengers and crew who travelled in first class between 1845 and 1875, including the Ship's surgeon and a passenger who set up a makeshift salon.
Galley & Bakery
First Class Dining Saloon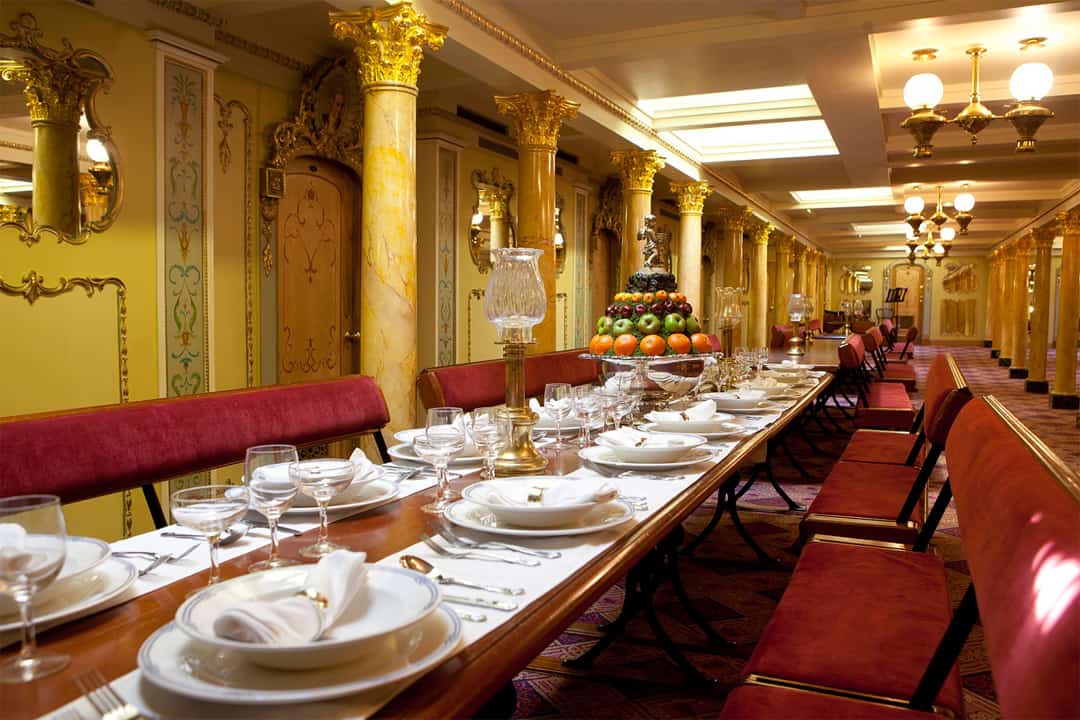 First Class Dining Saloon
Eavesdrop on Victorian conversations. The First Class Dining Saloon comes alive with the voices of passengers, taken from the pages of their diaries written onboard.
Promenade Deck
Engine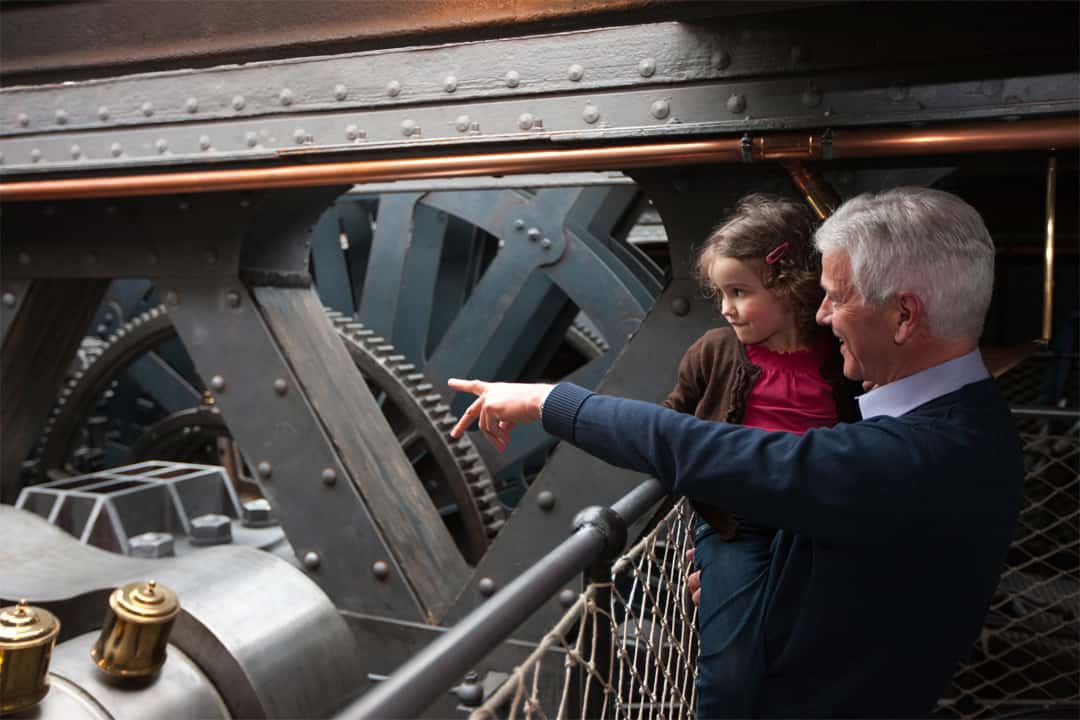 Engine
Get up close and marvel at a working replica of Brunel's original 1000hp engine as you stand in the engine room above the three boilers on the deck below.
First Class Dining Saloon
Weather Deck
EVENTS YOU MIGHT BE INTERESTED IN
USEFUL INFORMATION