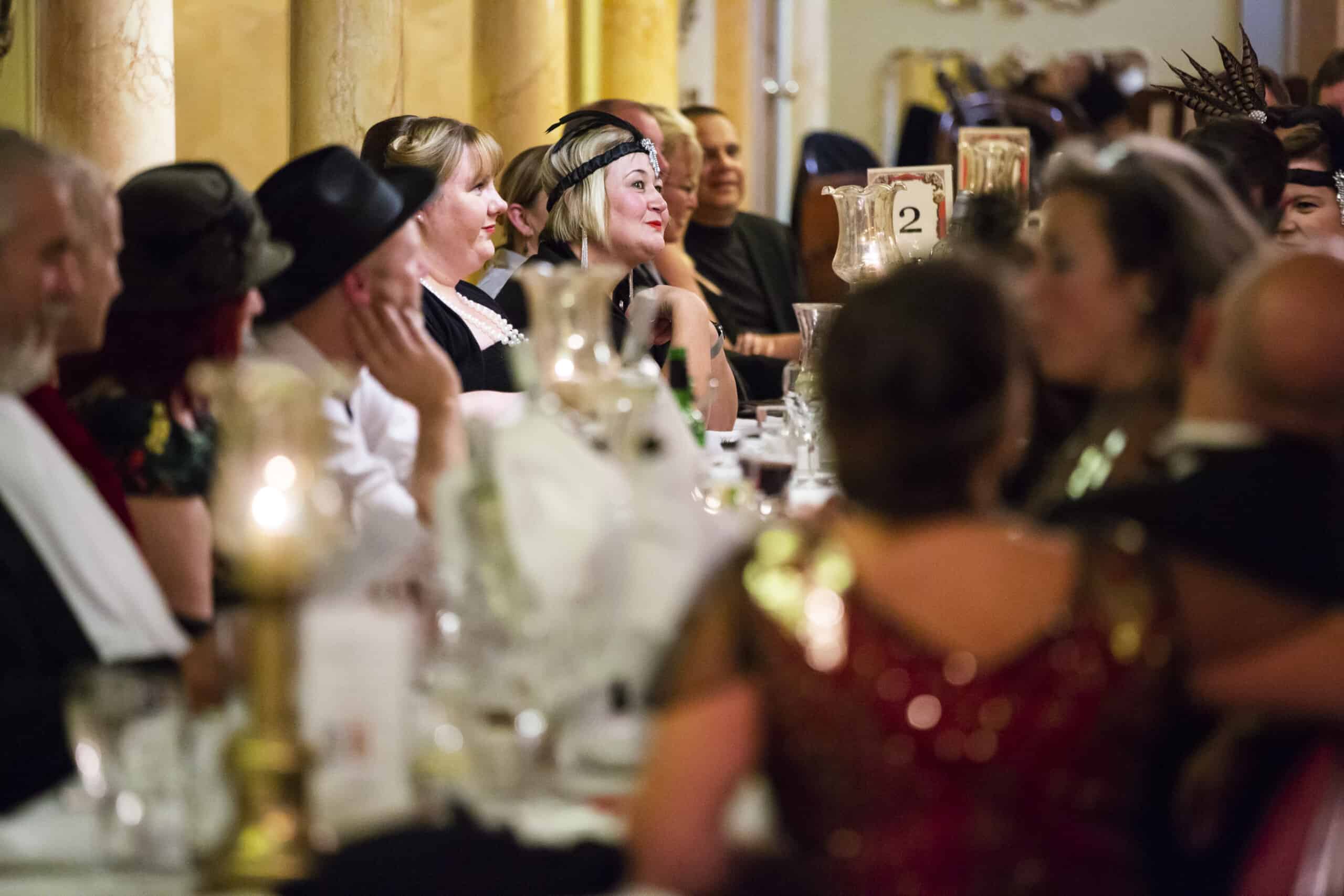 Murder Mystery Evening
Please note this event has now passed. 
The Story so far…
It's All Hallows' Eve 1937.  The fog sits for days on the moors at this time of year, and here in the tiny fishing community of Feeny Barr, people move around in the few hours of daylight, almost unseen to each other. The short days give way to long, cold nights and the tiny single-track road that winds its way in and out of Feeny Barr, is a perilous journey, even for the locals and many an unsuspecting traveller has lost their footing and sunk into the marshes that line the road.
The old iron ship sits silently in the harbour, it's bulk almost lost in the swirling mist.
The searchlight fixed high above the old clock tower of Feen Hall, pierces the gloom as it makes its slow measured sweep of the moors. It is often the only light, the only clue, that there is any life at all in this part of Murkle Moor…
About the event
Take part in an exhilarating evening of entertainment on board the captivating SS Great Britain.
During your dinner, keep your eyes open for clues as you become the detective and help solve the mysterious crime. We offer guests the ultimate, memorable evening.
Your ticket includes: 
Arrival cocktail
3 course dinner
½ bottle of wine per person
Timings:
Arrival – 7pm
Carriages – Midnight