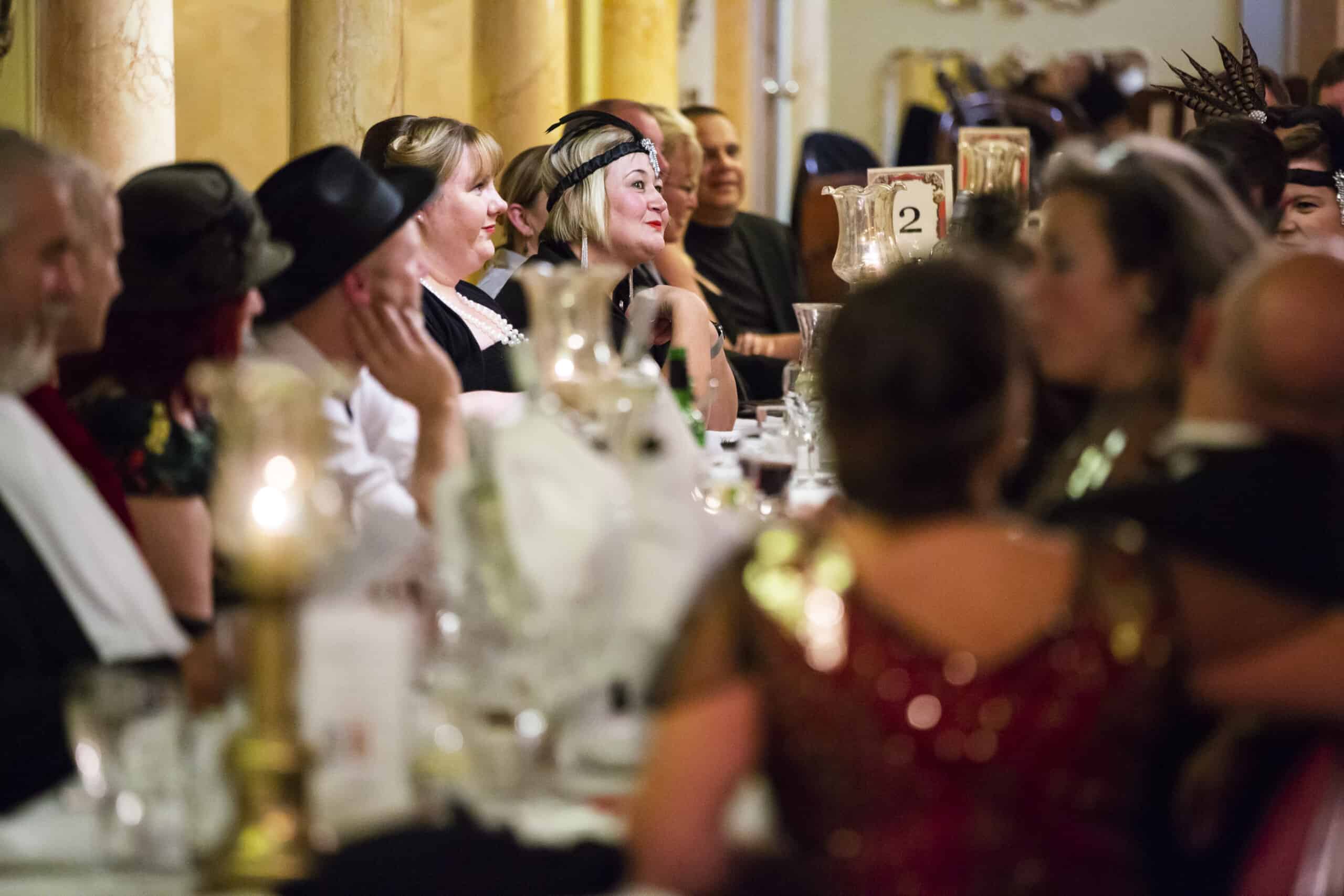 Murder Mystery Evening
The story so far.
The year is 1937. In the sleepy village of Muchstanding-in-the-Mire, there has been a tragedy. Last week the owners of Starlight Stud Farm perished in a fire. The Police are treating it as arson, but no arrests as yet. In this same sleepy village lives a fabulously wealthy recluse named Troy Mandrake. No one has seen him in over thirty years. Tonight, he has invited the villagers to a party on board his ship the s.s. Great Britain. Still, he has revealed a murderer amongst them and has said that if they are apprehended before everyone else dies, those that remain standing will get a share of £1,000,000.
It's a tempting offer, but why are people being murdered in the first place? Perhaps it's the secrets that they keep!
About the event
Take part in an exhilarating evening of entertainment on board the captivating SS Great Britain.
During your dinner, keep your eyes open for clues as you become the detective and help solve the mysterious crime. We offer guests the ultimate, memorable evening.
Your ticket includes: 
Arrival drink
3 course dinner
Murder Mystery Event
Timings:
Arrival – 18.30
Carriages – Midnight