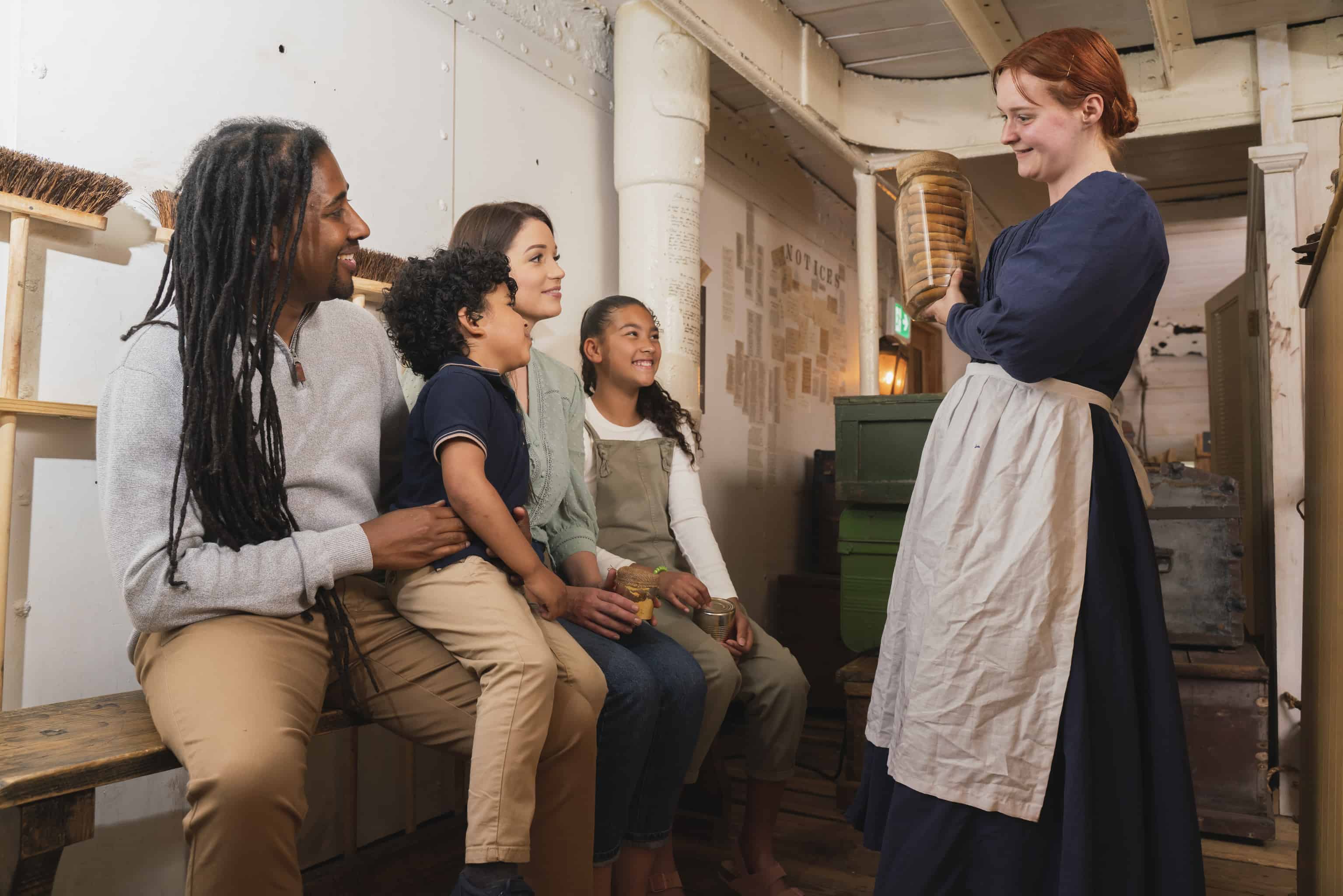 Eat Your Way to Australia
February 11 2023 - 19 February 2023
Event
Free with admission
This event has passed
It's back! 'Eat your way to Australia' this February half term.
As the lowest class voyagers aboard the SS Great Britain, steerage passengers didn't have much to look forward to at mealtimes. When they boarded the ship to Australia in the 1850s, they didn't just face a gruelling two month voyage, they were also about to endure one of the chewiest diets in history!
Every day this February half term visitors are invited to experience what life was like for steerage passengers travelling to Australia on the SS Great Britain.
Discover what, where and how steerage passengers dined on board. The 1850s weekly ration has been recreated for 2023, based on historical evidence. Join a member of the crew to find out whether you could stomach the rations of a low-class Victorian voyager or whether you would rather go hungry.
'Eat your way to Australia' runs throughout February half term from Saturday 11 February to Sunday 19 February 11:30 – 4pm on board the ship.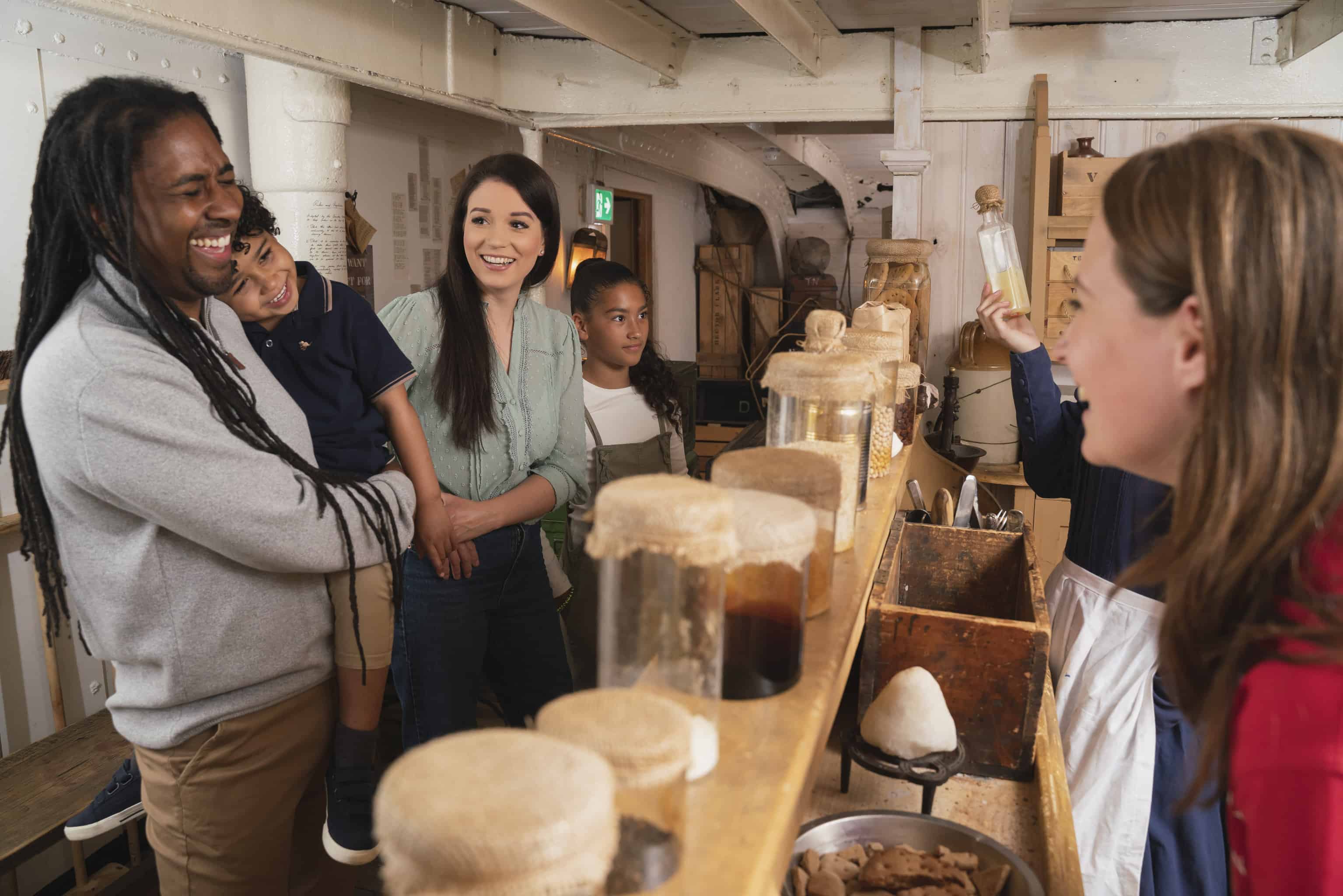 Buy tickets online
Book online for the easiest and quickest way to step on board Brunel's SS Great Britain!
Buy tickets