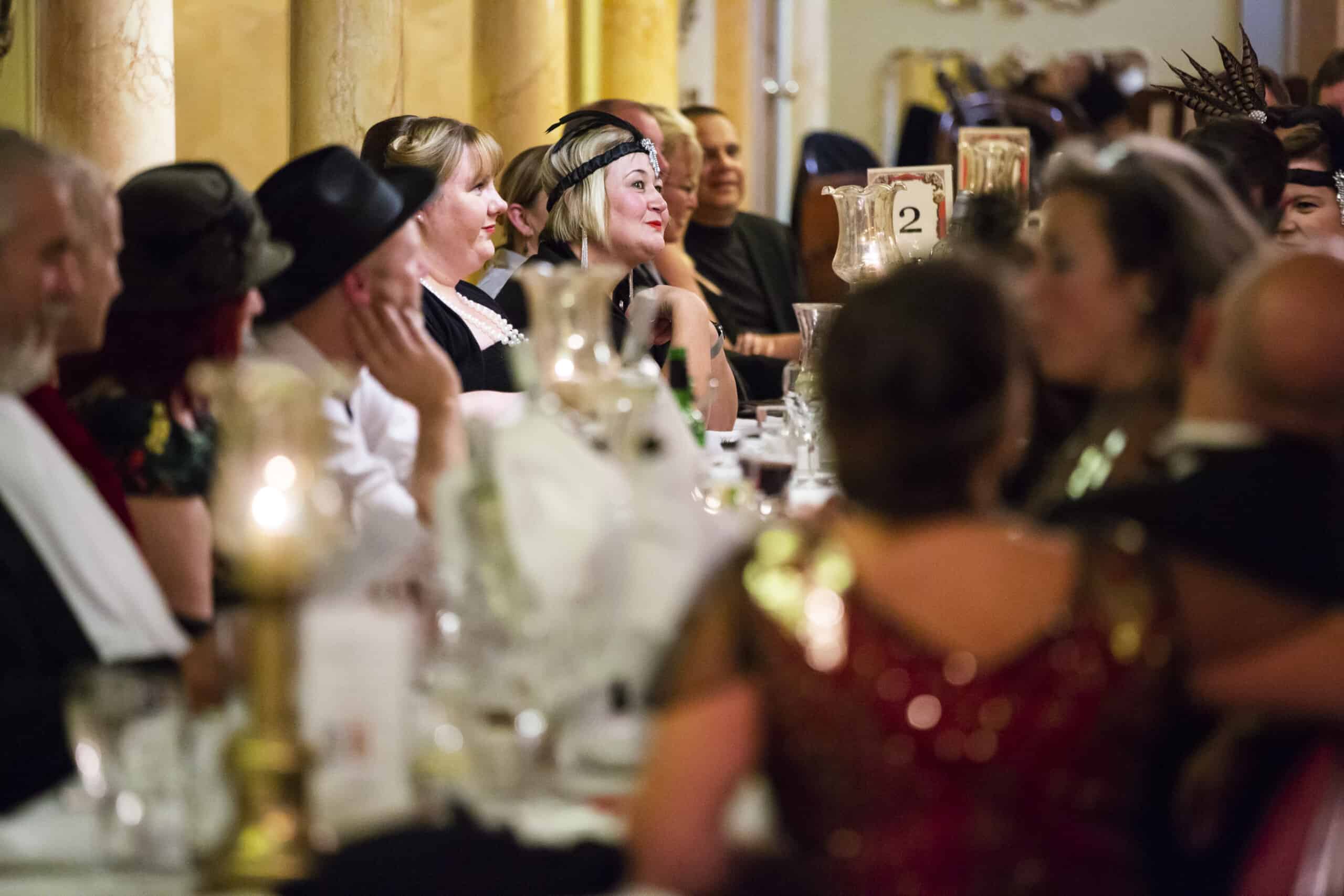 Christmas Murder Mystery Evening
Please note this event is now sold out.
The story so far…
The end of the 1930's War is just around the corner, but onboard the SS Great Britain, the festive season has arrived.
Jemima Beauchamp has recently been acquitted of her husband's murder and throws a party on board her fabulous ship to show everyone she has no hard feelings.
The nearby Village of Barkin-on-the Moor holds its breath to see what will happen when its most infamous resident returns.
But there are people in this quiet village who know much more than they are letting on, and they know that Jemima will want to get even.
If you keep secrets this Christmas, yule be sorry…
About the event
Take part in an exhilarating evening of entertainment on board the captivating SS Great Britain.
During your dinner, keep your eyes open for clues as you become the detective and help solve the mysterious crime. We offer guests the ultimate, memorable evening.
Your ticket includes: 
Arrival cocktail
3 course dinner
½ bottle of wine per person
Timings:
Arrival – 7pm
Carriages – Midnight