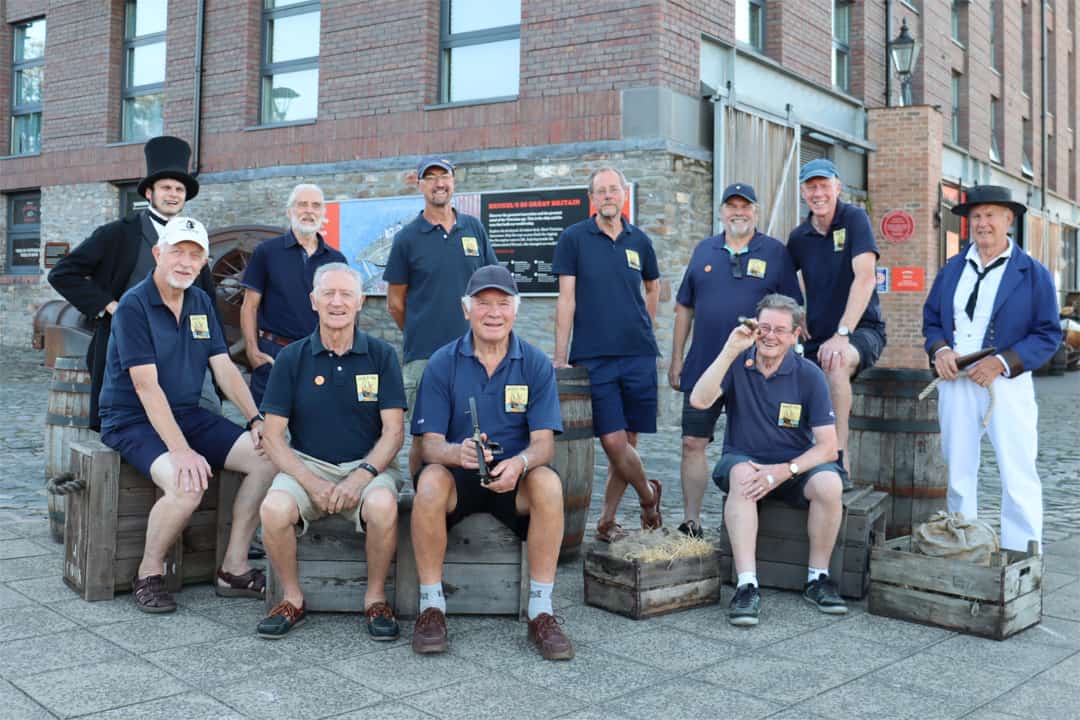 Bristol Sea Shanty Festival
September 17 2022
12pm - 6pm
Event
Free
Free festival on Brunel Square
We're delighted to be partnering with Bristol Shanty Festival once again. Shanty crews will perform on Brunel Square from 12 Noon to 6pm as well as at Underfall Yard.
Click here for the full programme for all stages.
Check the festival Facebook Page and festival website for more information including lists of shanty crews performing and full details on all performance locations.
---
Special afternoon tickets with extra performances aboard SS Great Britain
This year we are offering special afternoon-visit tickets for festival attendees to visit Brunel's SS Great Britain. Proceeds go to the SS Great Britain Trust – the charity that cares for the ship for the nation and runs STEM education, conservation and community engagement programmes.
Priced at £9.75 for adults, £6 for children, £27.50 for a family and £18.75 for a single-adult family, the tickets provide full entry to the dockyard, dry dock, museums and ship from 2.30pm until 6pm. Shanty crews will be singing on the Weather Deck (top deck) and in the dockyard from 3pm to 6pm, so this special afternoon ticket is the perfect way to check out the ship while enjoying some great shanty performances.
Click here to book afternoon visit tickets on Saturday 17 September.
The special shanty festival ticket for Brunel's SS Great Britain provides a single afternoon visit at half the price of the charity's usual year-round ticket. However, there will be an opportunity to upgrade to the full-year ticket after the event simply by paying the difference in price.
The shanty festival's main stage on Brunel Square remains free with performances taking place all day.
---
Live streams
If you can't catch the live performances in Bristol, be sure to follow some of the live streams on TikTok, Facebook and Instagram from around 3pm on festival day.