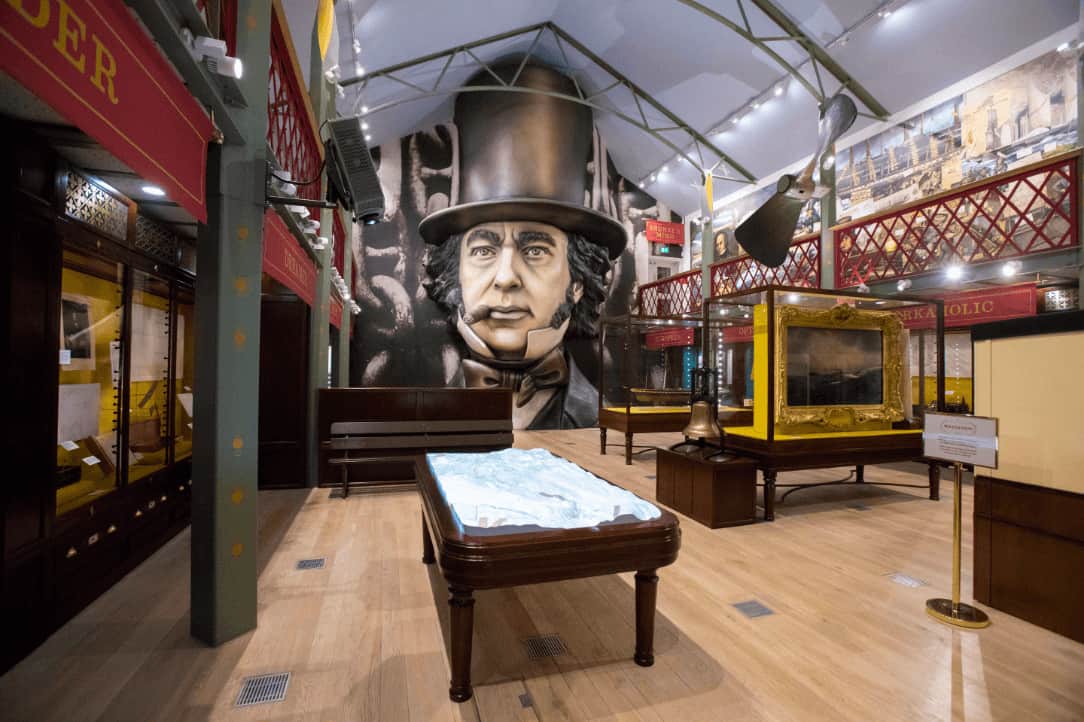 Being Brunel
Permanent
Free with admission
Journey into the world of Isambard Kingdom Brunel and discover more about the genius behind some of the world's most important engineering achievements.
Explore a recreation of his Dining Room and work out which dinner guests to invite to a party. Compare your drawing skills with Brunel's on board a bone shaking broad-gauge carriage. Step inside Brunel's Mind and watch iconic scenes from his life.
Brunel was one of the greatest engineers of the 1800s. He built bridges, tunnels, ships and railways that were longer, faster and bigger than anything seen before.
Brunel was also an innovator, a leader, a dreamer and an artist. He was extraordinary, but he was also human. He had many faults and failures, but he never gave up. This is the Brunel you will meet when visiting Being Brunel. 
Being Brunel explores the life and legacy of Isambard Kingdom Brunel. It brings together for the first time the world's most significant collection of one of engineering's greatest minds.
Entry to Being Brunel is included in the admission price for Brunel's SS Great Britain which gives free unlimited return visits for a year. A separate ticket is not required. See our tickets and prices here.
Stop off for a refreshment in our new café, The Dockyard, situated in Being Brunel.
Being Brunel has been made possible thanks to significant support from a range of charitable trusts, foundations, individuals and companies including National Lottery Players through the Heritage Lottery Fund, the Clive and Sylvia Richards Charity, Department for Digital, Culture, Media and Sport, AIM Biffa Award and members of the Being Brunel Corporate Club.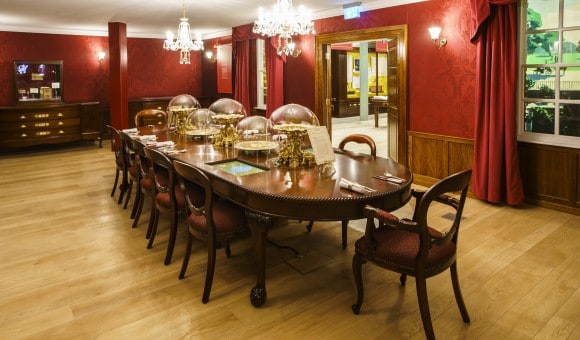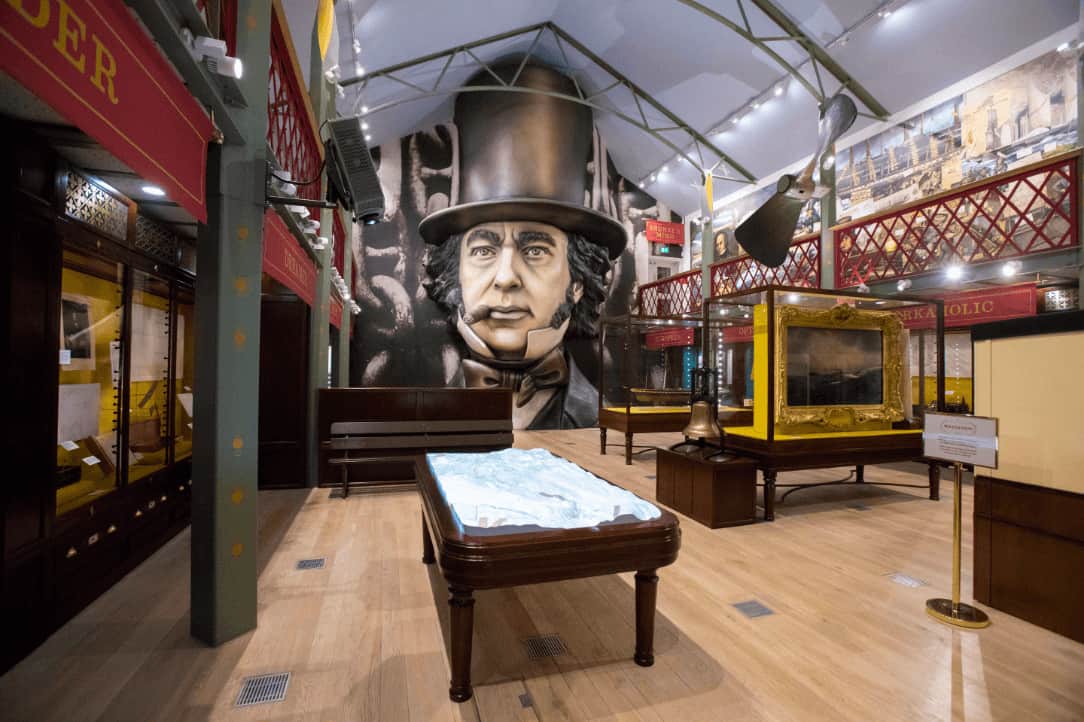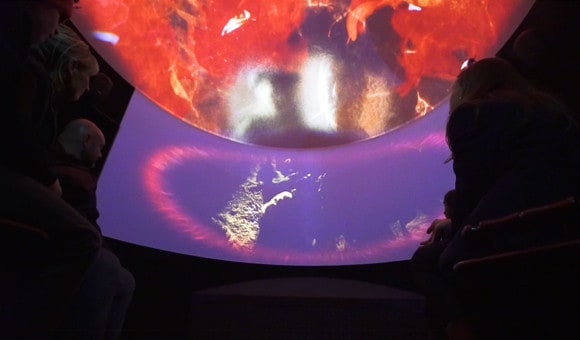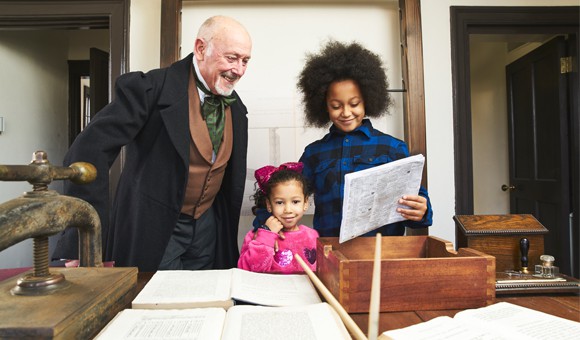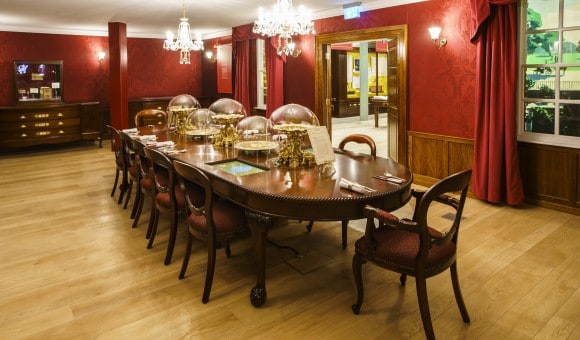 Shakespeare Room
Step into Brunel's dining room, as it looked in his home of 18 Duke Street in London. Listen to Brunel's family and friends tell lesser-known stories of his life, whilst you marvel at the commissioned paintings depicting scenes from Shakespeare plays. Take a seat at Brunel's dining table and help decide who to invite to an important dinner party by playing our interactive game 'Guest Who?'. 
Dock Office
Main Exhibition Hall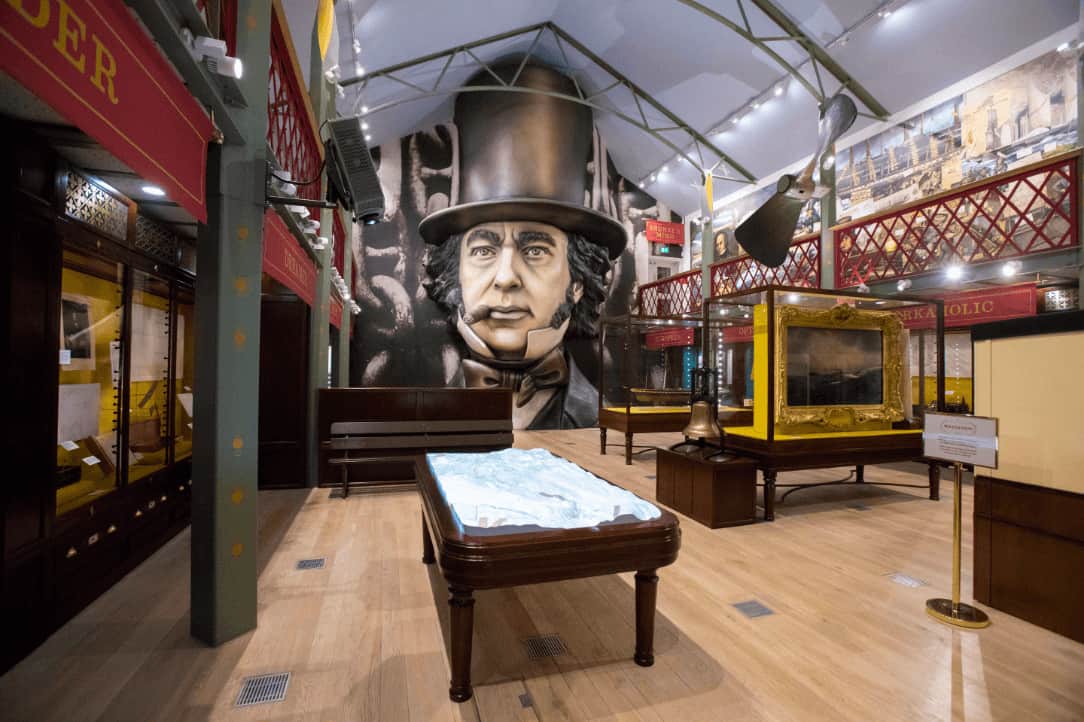 Main Exhibition Hall
Weave your way amongst the displays and learn even more about Brunel's different personality traits. Watch the Great Western Railway unfold beneath your eyes, and then try and beat Brunel's drawing skills by stepping aboard a bone shaking broad-gauge carriage. 
Shakespeare Room
Brunel's Mind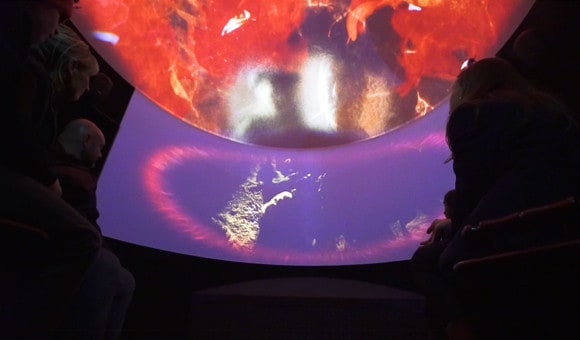 Brunel's Mind
Think you've sussed out Brunel? Now step inside his mind and see the world through his eyes as his projects unfold around you. 
Main Exhibition Hall
Dock Office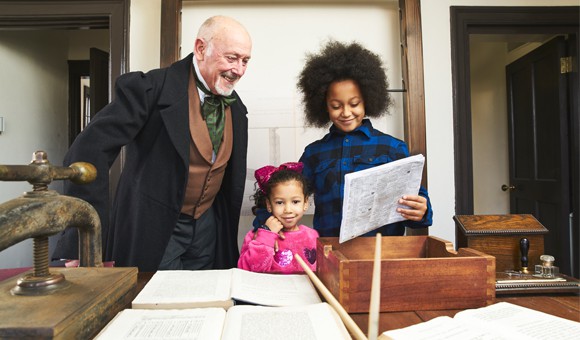 Dock Office
Head back in time to 1850 and explore the structurally restored Grade II* listed Dock Office. Experience the sights, sounds and smells of Brunel's Duke Street London office, based in his home and the Great Western Steamship Company's Bristol office.  
Help Brunel persuade the board to take on his most daring and important engineering decision to date! 
Brunel's Mind
Shakespeare Room
USEFUL INFORMATION