Brunel's SS Great Britain launches 'Kids Go Free This Summer' to celebrate 180th anniversary. The ship's anniversary festivities also include a fun food trail for families to enjoy.
On July 19th the SS Great Britain will mark 180 years since she was launched into Bristol harbour – changing global travel forever.  
To celebrate the significant anniversary, the SS Great Britain Trust is launching 'Kids Go Free This Summer', which will run from 19th July to 3rd September.  
Families can immerse themselves as they explore Brunel's iconic and mighty ship for a fraction of the cost, enjoying a fantastically fun day out this summer.  
The SS Great Britain's 180th anniversary celebrations also include an exciting new food trail – 'Birthday Banquet Blunder' – where families can follow a series of clues to find food items hidden throughout the ship. The trail will teach children about the food that passengers would have eaten on board. 
If they dare, visitors can climb the ship's rigging on the highest rope walk in the UK, meet Mr Brunel and other Victorians, and enjoy an adventure where they can see, hear and smell history brought back to life.  
Visitors to the SS Great Britain this summer can also step back in time by peering through a pair of augmented reality binoculars that will transport them to 1843. Created by Zubr, a leading augmented reality studio based in the South West, the experience will allow visitors to see the ship and the floating harbour as they were 180 years ago. Zubr recreated the monumental launch of the ship by drawing inspiration from 'The Launch', a painting by Joseph Walter. 
Iona Keen, Head of Interpretation at Brunel's SS Great Britain said: 
"We're delighted to be launching Kids Go Free This Summer, to enable more people than ever to experience the wonders of the SS Great Britain. Visitors will be able to step on board to embark on their own voyages of discovery. 
The new 'Birthday Banquet Blunder' family trail is a fun way of showcasing the sights, sounds and smells of a Victorian voyage. And there's a culinary twist to tie in with our 180th anniversary this summer – families can help solve party preparation blunders, all based on real life events that happened on board the ship."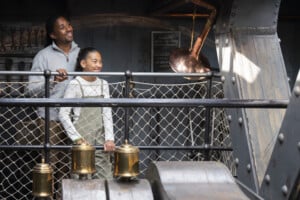 The story of the 1843 launch  
The Bristol launch of the SS Great Britain in 1843 caused huge excitement throughout the nation. Queen Victoria's husband, Prince Albert, travelled on Isambard Kingdom Brunel's new Great Western Railway from London to Bristol to attend the launch.  
Bristolians welcomed him enthusiastically, and tickets for the launch were sold with the advertisement "Prince Albert – To be seen alive!" 
Reports from the time vary, but one version of events claims that Mrs Miles, the wife of a local MP, was supposed to launch the ship by throwing and smashing a bottle of champagne on her bow.  
As the story goes, Mrs Miles actually failed to hit the enormous ship with her champagne bottle. Prince Albert then threw a champagne bottle from his table and successfully smashed it upon the ship, showering the crowd below with glass, and off she sailed. 
For 180 years, the SS Great Britain has acted as a beacon of engineering excellence, and the ship is still playing an important role today as it inspires future generations of engineers and entrepreneurs through specialist education programmes and exciting family days out.   
Kids Go Free This Summer tickets can be purchased at ssgreatbritain.org/kidsgofree The family food trail and augmented reality device are included with your tickets to Brunel's SS Great Britain.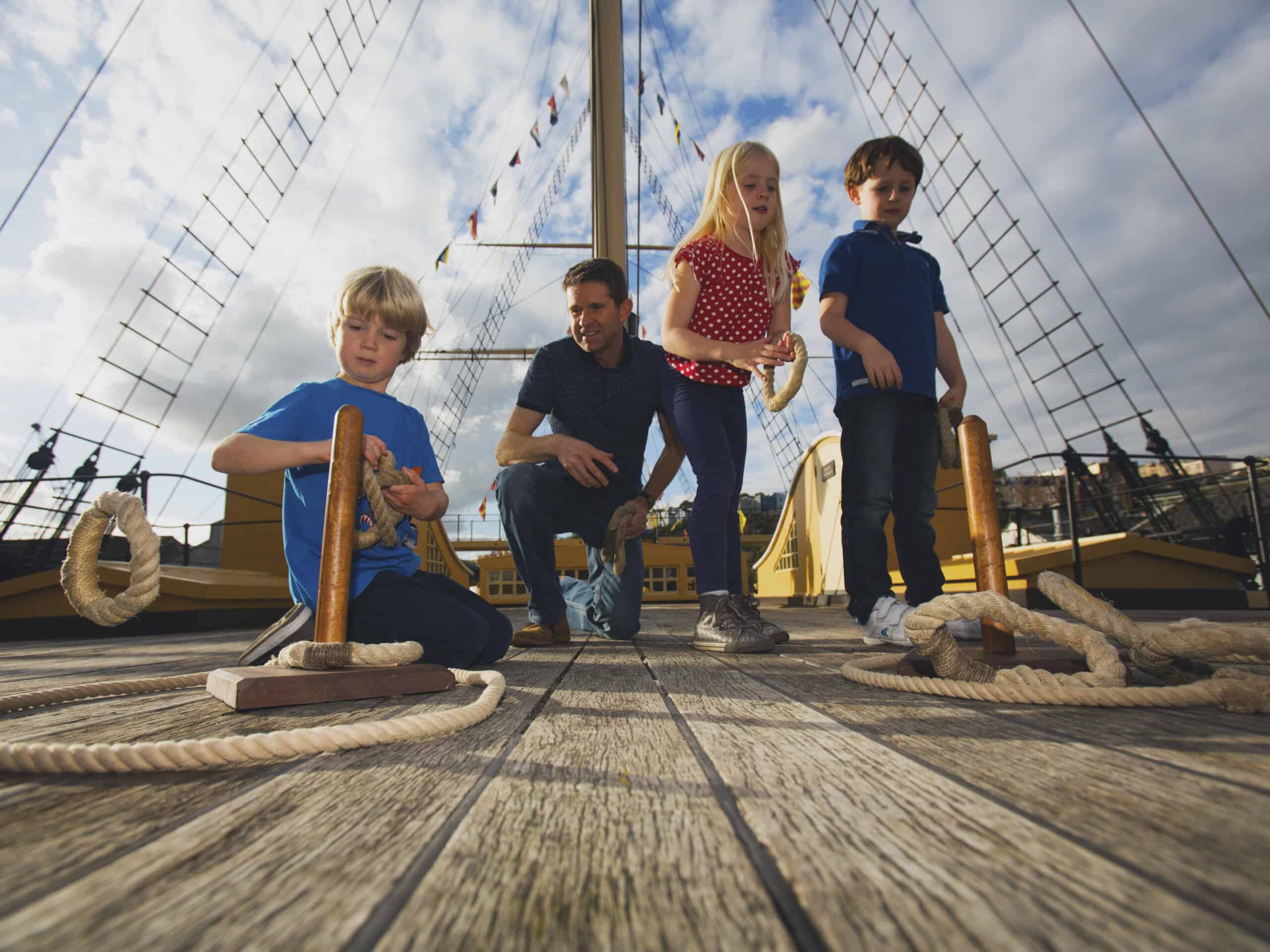 Buy tickets
Be sure to book in advance. This offer is subject to availability and only available online!
Book now