Calm Sensory Sessions
These Calm Sensory Sessions have been designed a series of events for children who benefit from visiting at a time when there is a calmer background sensory environment (for example, some autistic children and neurodiverse families).
These sessions will vary throughout the year with some happening before we open, and others during quieter times on site. The best way to keep up to date with these events is either through our website or via Facebook.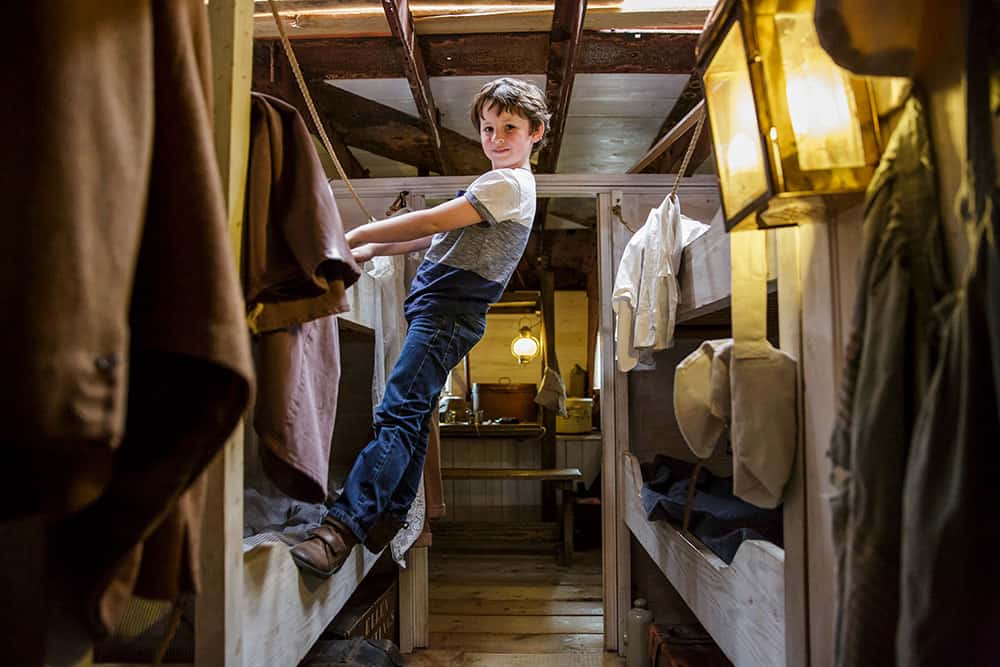 What will the sessions include?
We understand that the sensory experience at Brunel's SS Great Britain can be challenging for some of our visitors. Where possible these calm sensory sessions will include:
Audio, visual, and smell effects will be turned off or reduced.
Lighting levels will be adjusted.
Capacity will be reduced.
Dedicated sensory room.
Also:
During afternoon sessions, the ship is also open to visitors who have come earlier in the day and chosen to stay. Based on typical visitor numbers, this will not be many people. These visitors will be made aware of the Calm sensory afternoons when they book.
During early morning sessions, the site will only be open to those attending the autism-friendly events.
How much do they cost?
£6 per person (child or adult)
Companions/Carers are free
Current Annnual ticket holders can also book on for free
We strongly encourage everyone to book in advance to enable the quickest admission process for everyone.