Loan Boxes
Brunel Loan Boxes contain exciting activities, for 6 – 14 year olds.
They are suitable for after-school and holiday clubs, Scout, Brownies, Woodcraft Folk, and other social or informal education clubs.
Each box contains everything required for the activity and are completely free.
HOW IT WORKS?
Simply select the box you would like and tell us when you would like it. We will then book out the box and confirm your booking.
You will also need to complete and return a signed Brunel Loan Box agreement.
Loan boxes have to be collected from the Brunel's SS Great Britain Visitor Centre, we cannot post loan boxes.
BRUNEL'S BLAST-OFF BOX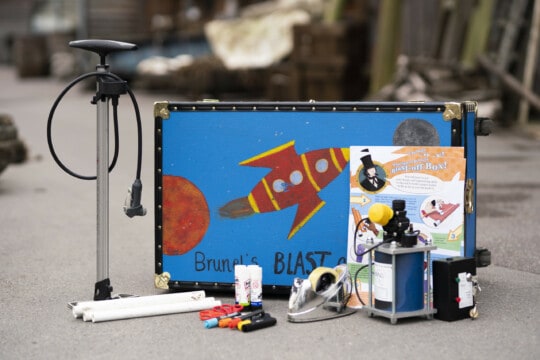 Put your invention skills to the test by designing, making and launching your own paper rockets.
For 6-12 year olds.
BRUNEL'S BOAT AFLOAT BOX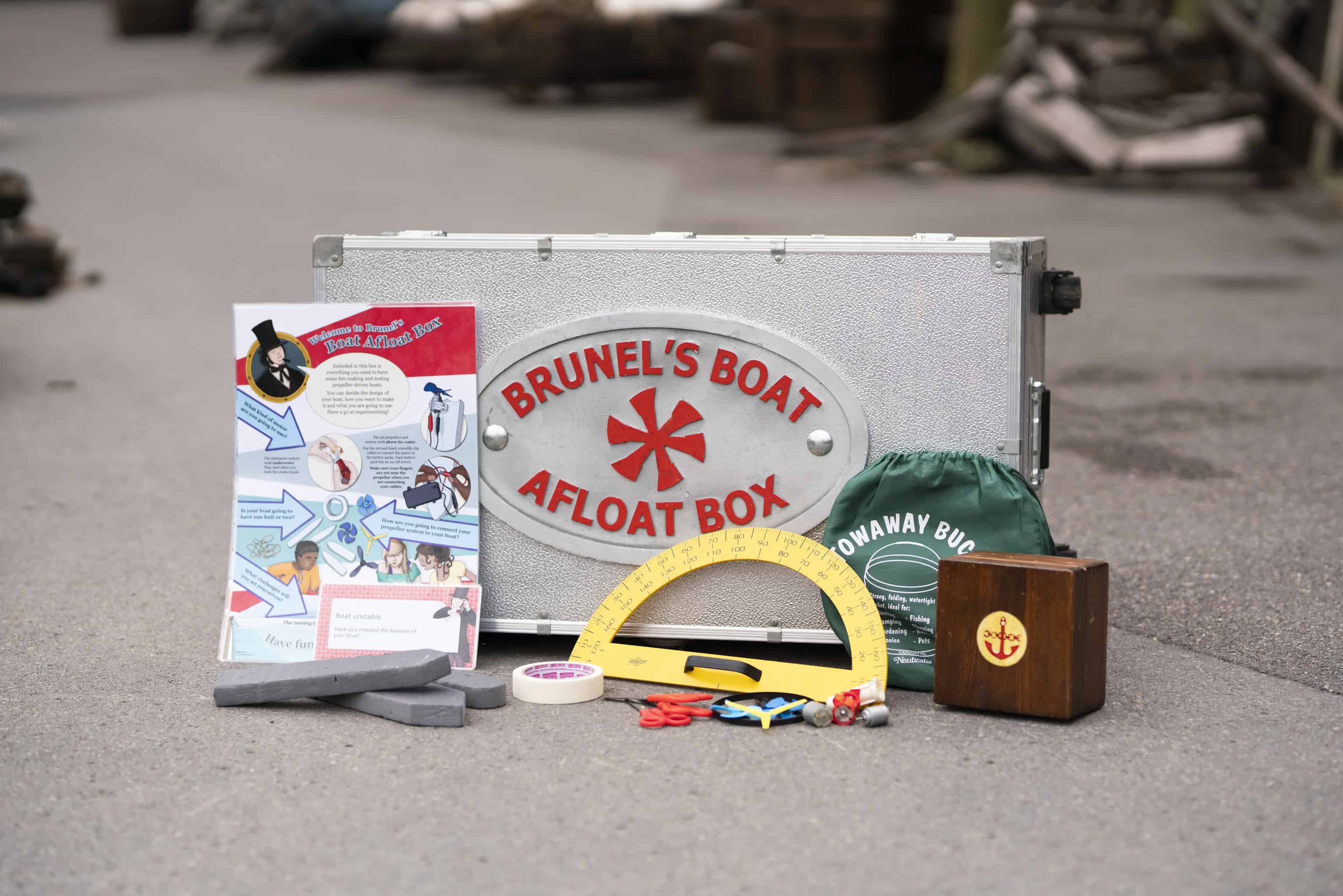 Use your initiative to design and build propeller driven boats and investigate how well they work in a 2m long testing tank.
For 8-14 year olds.
BRUNEL'S NIGHT SKY AND NAVIGATION BOX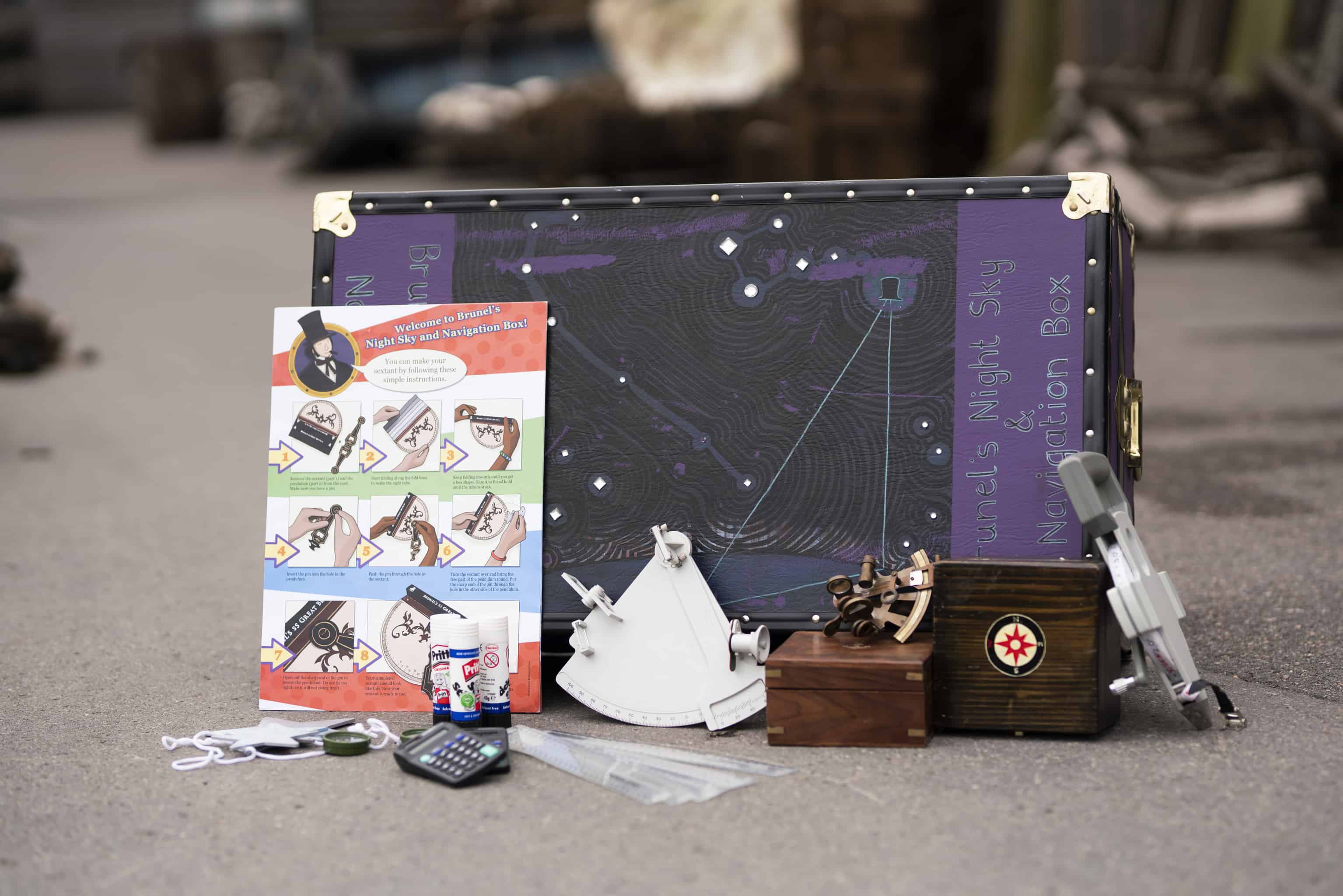 Make your own sextant and use it to look at the stars to discover where you are. Perfect for overnight camps or sleepovers.
For 8 -14 year olds
General Information
WHAT DO THE BOXES CONTAIN?
Each loan box contains everything needed for the activity.
IS MY GROUP ABLE TO HAVE MORE THAN ONE BOX?
You may borrow as many different boxes as your group would like however each group may only borrow one box at a time.
WHO IS RESPONSIBLE FOR ANY DAMAGE, BREAKAGES OR LOSS?
The borrower is responsible for returning the loan box and contents to the Brunel Institute by the agreed date. By signing the loan agreement you agree to take care to protect the loan box and contents from loss or damage and inform the SS Great Britain Trust as soon as possible, and before the return date, of any loss or damage to the loan box and contents.
Collection
HOW QUICKLY CAN I COLLECT A LOAN BOX?
We aim to have boxes ready a week after your booking has been confirmed. On occasion, we may need more notice.
HOW LONG CAN I KEEP THE BOX FOR?
The boxes are available to borrow for a period of up to three weeks.
WHERE DO I PICK UP AND RETURN THE BOX?
Please collect and return your box at the Visitor Centre at Brunel's SS Great Britain, during opening hours. Find out how to find us.
DO I NEED A CAR TO TRANSPORT A LOAN BOX?
It would be difficult to transport large distances on foot or public transport. Each box weighs around 20kg and care should be taken when lifting them. The loan boxes are fitted with a handle and wheels and are most safely lifted by two people. Dimensions of each box vary but are a maximum 84 x 51 x 41 cm.
WHAT WILL I NEED TO COLLECT A BOX?
In order to collect a box we need to have confirmed your booking and received a completed and signed Brunel Loan Box agreement.
You may return your completed loan agreement in advance or bring it on the day you collect your box.