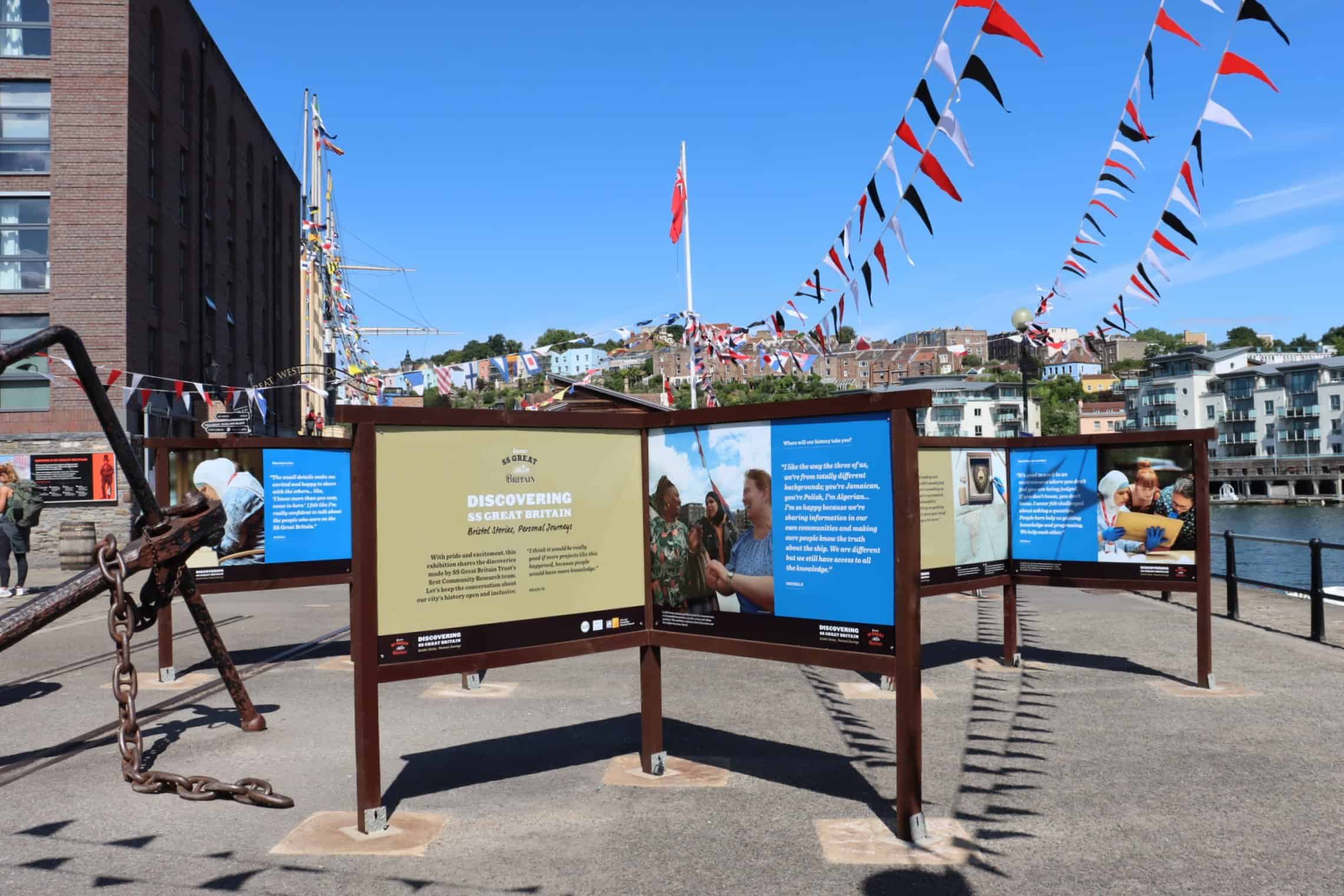 Exchange Project Exhibit
Discovering SS Great Britain: Bristol Stories, Personal Journeys 
Head to Brunel Square to discover a free exhibition which tells the story of community research.
In Spring 2022 the SS Great Britain Trust began working with the Bridging Gaps community group at Hannah More school in its first ever community-led research project. Funded by the AHRC, the Exchange project, taking place nationally between seven UK museums and their local communities, has supported parents at the school to become researchers and explore the history of the ship, its passengers and crew through the original archives and objects of the museum collection.
The participants have created activities and booklets to share their work, and this fantastic new outdoor exhibition explores their journey and their discoveries.
The exhibition will be in place on Brunel Square until July 2023 – please take a look when you are on the harbourside.