Special Schools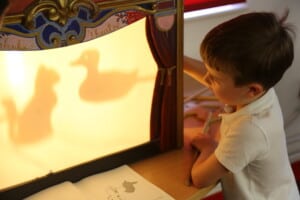 Take part in a sensory-focused, interactive school workshop, a guided tour or use our self-guided resources as you and your pupils explore the SS Great Britain and discover more about Isambard Kingdom Brunel.
To enquire about a school visit, complete the enquiry form at the bottom of this page.
We also have a range of resources, including Visual Stories and Sensory Guides, to support your pupils here.
"This was a wonderful trip for our pupils who all have SEN. The staff were so lovely and helpful. From us all a HUGE thank you!" – Special school class teacher
School Workshops and Tours
Our interactive school workshops for special schools are led by the Education Team. We can tailor sessions to suit the specific needs of your pupils. Once a workshop has been booked the Education Team will contact you to discuss this.
Brunel and His Ship (SEND)
Duration: 30 to 60 minutes – depending on need
Location: Medlock Education Centre
Explore a range of Brunel's projects
Discover what makes the SS Great Britain so special
Find out how the ship was built, and have a go at riveting
Dress up to re-enact the launch of the ship in 1843
Life at Sea (SEND)
Duration: 30 minutes
Location: Medlock Education Centre
Discover what people saw, did, heard and even smelt while travelling on the SS Great Britain.
Take part in a range of sensory based activities – play with traditional Victorian toys, explore smells and sounds of the ship, and dress up like a Victorian.
Guided Tour of the Ship (SEND)
Duration: Up to an hour
Location: Onboard the SS Great Britain
Find out about the SS Great Britain's long and adventurous life, discover passengers and crew stories as you explore the ship with our knowledgeable volunteer tour guides.
Tours are free for schools on top of admission costs, and subject availability.
Self-guided Resources
These free resources have been designed to enhance your school visit and support students to explore the site. Please print your required resources and bring them with you on your visit.
Enquiry Form
Please use the form below to provide as much information as possible to help the Bookings Team with checking availability.
If your desired date is available and the team have all the required information, your visit will be booked immediately and a confirmation letter sent via email.
If the date or time are unavailable, one of our team will be in touch as soon as possible with alternate dates/times.