Key Stage 3, 4, & 5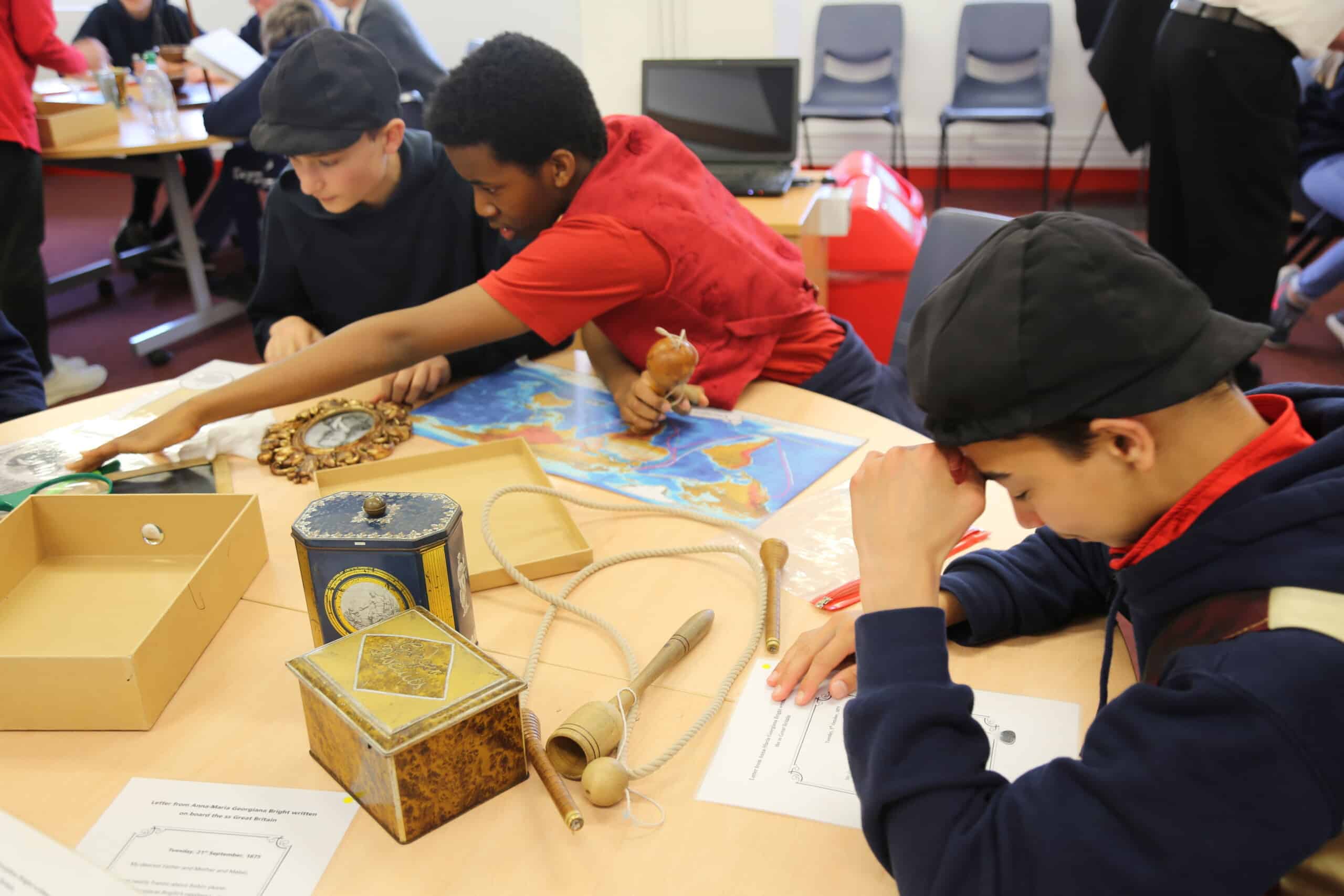 Take part in an interactive school workshop, guided tour or use our self-guided resources as you and your pupils explore the SS Great Britain and discover more about Isambard Kingdom Brunel.
To book your school visit please complete the enquiry form at the bottom of this page.
"Brilliant sessions – staff were informative and engaging." – KS3 class teacher
School Workshops and Tours
Our interactive school workshops are led by a member of the Education Team and intended for up to 30 students per session.
Passenger Investigation (Key Stage 3)
Duration: 1 hour
Location: Medlock Education Centre
Discover where the SS Great Britain travelled during its lifetime.
Use objects and documents, including extracts from 19th century texts, to find out more about real passengers who travelled on the SS Great Britain
Guided Tour of The Ship
Location: Onboard the SS Great Britain
Find out about the SS Great Britain's long and adventurous life, discover passengers and crew stories as you explore the ship with our knowledgeable volunteer tour guides.
Self-guided Resources
These free resources have been designed to enhance your school visit and support students to explore the site. Please print your required resources and bring them with you on your visit.
Chart Your Own Course (For Key Stage 3)
Duration: 1 hour
Location: Ship
Chart Your Own Course is a fun, interactive 'choose your own adventure' style activity, that allows students to put themselves in the shoes of Victorian sailor making a 60-day voyage to Australia on the SS Great Britain.
Chart Your Own Course is free but is subject to availability and must be booked in advance.
For more information download the Teacher Guide
Prices
Our current UK school visit prices are: 
£8 per child for entry

 

One free adult place for every 6 children, additional adults charged at £8

 

Free entry for 1:1 carers

 

£60 per School Workshop – sessions last 1 hour for a maximum of 30 children

 

£20 per School Guided Tour – tours last 1 hour for a maximum of 30 children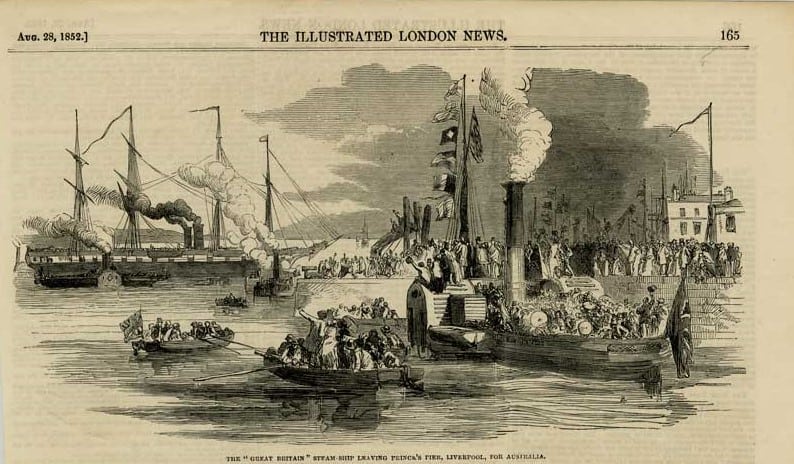 Learning Resources
Our Key Stage 3 & 4 resources, including transcripts and images of 19th century texts, are designed to support your students' understanding of life in the Victorian Era.
Find Out More
Enquiry Form
Please use the form below to provide as much information as possible to help the Bookings Team with checking availability.
If your desired date is available and the team have all the required information, your visit will be booked immediately and a confirmation letter sent via email.
If the date or time are unavailable, one of our team will be in touch as soon as possible with alternate dates/times.