A Day Out, In, and Under
Enjoy an amazing family day out
These are just some of the many fun experiences to enjoy during a family day out at Brunel's SS Great Britain. You will visit two museums along with the historic dockyard and dramatic dry dock. And you will explore the decks and cabins of the SS Great Britain. There's plenty of space for picnics in the Riggers Yard as well as two cafes on site.
SCRUB THE DECKS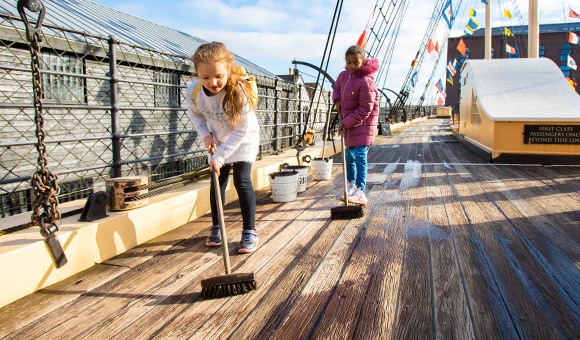 Grab a brush and get scrubbing the deck! Work with your fellow shipmates to keep things ship-shape and Bristol fashion.
BUNK UP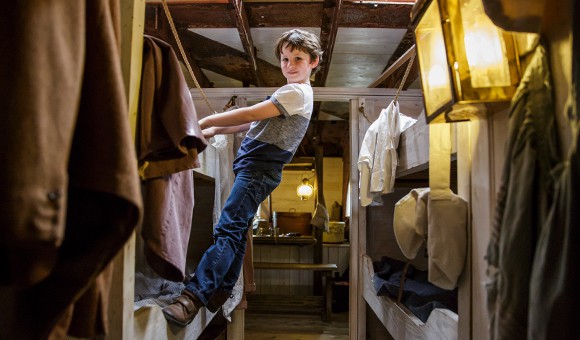 Visit steerage and discover what life was like for the Victorian lower classes. Climb into a bunk and imagine spending a night at sea, but watch out for the other rowdy passengers!
TOUCH THE IRON HULL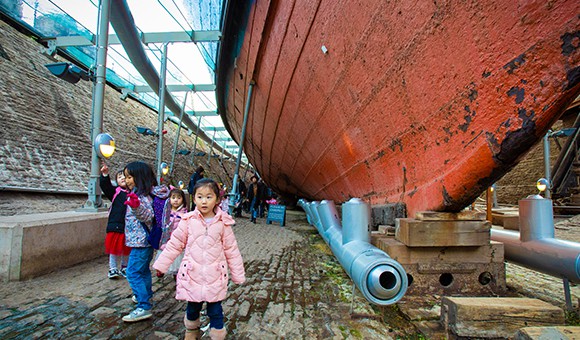 Dive beneath the glass sea and marvel at the ship's hull in the Dry Dock.
BECOME BRUNEL'S APPRENTICE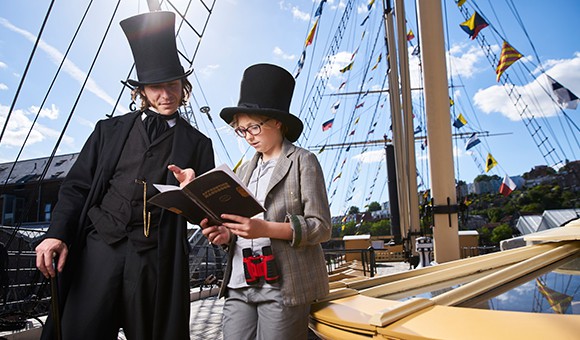 Pick up your own Engineer's Satchel and become Brunel's apprentice. Explore the ship and dockyard and enjoy exciting activities, solve problems and learn the important skills that make a great engineer.
DRESS LIKE A VICTORIAN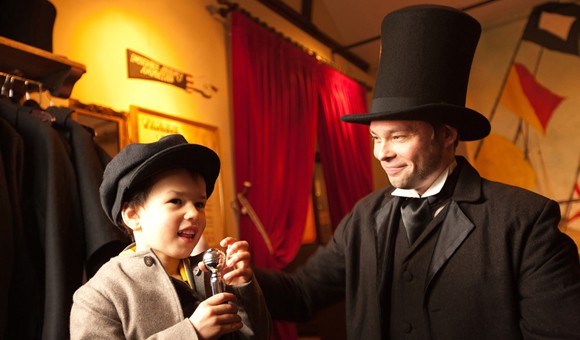 Put on a stovepipe hat or bonnet and travel back in time at the Dockyard Museum inside Flash, Bang, Wallop! Add an overcoat or dress and pose for a portrait at the ship's launch for a great souvenir of your visit.
TEST YOUR  DRAWING SKILLS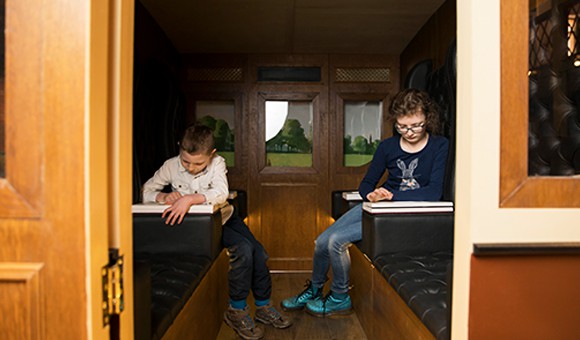 Hop on board a shaking 1830s railway carriage in Being Brunel and compare your sketching skills to IKB himself as you try and draw a perfect circle in this interactive game.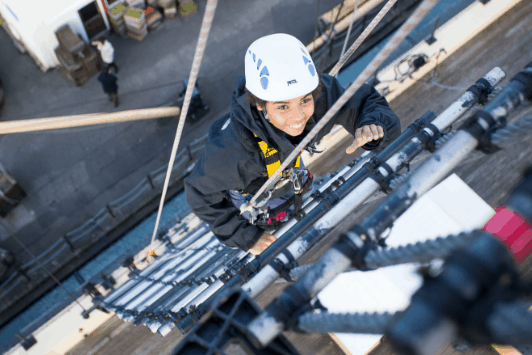 Buy Tickets
Book online for the easiest and quickest way to step on board Brunel's SS Great Britain!
Buy Tickets